Optimized. Remote Learning Space
When learning no longer happens only at school, we need to rethink how remote learning can work as intuitive as kids are in the classroom. Unleash creativity and innovation within students and teachers with cutting edge collaboration technologies – make remote learning interactive, easy and fun!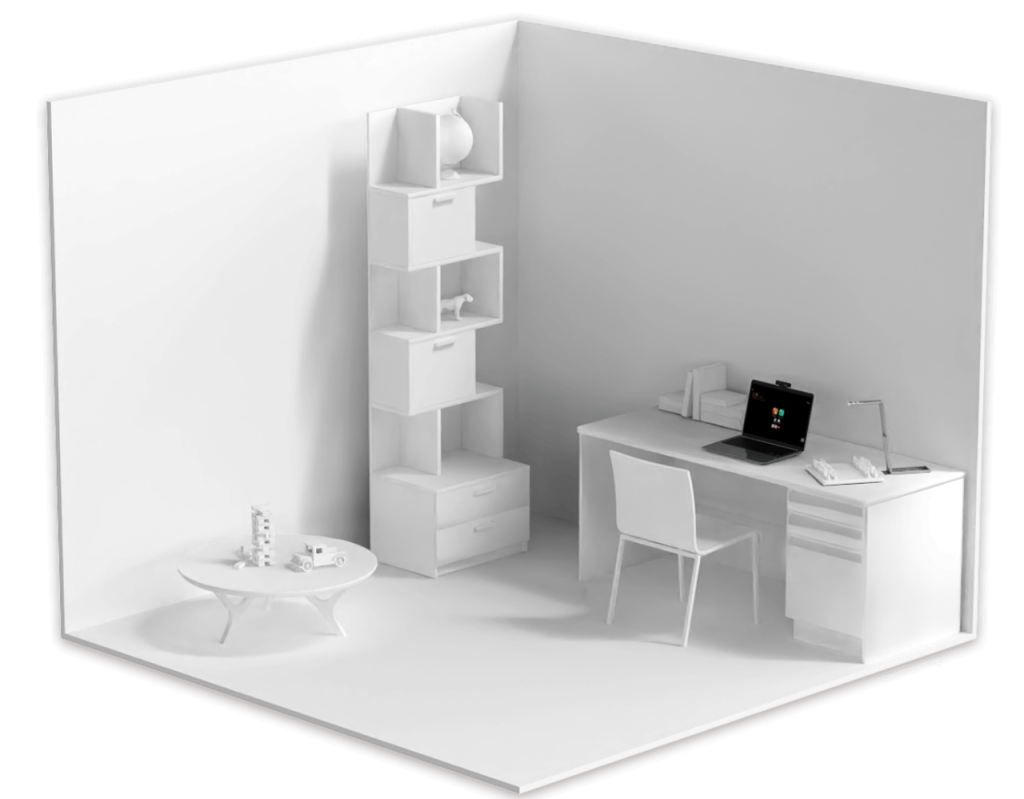 Simply add the Innex C220 Pro webcam and a 4K document camera to your learn-from-home setup, and you'll experience a significant impact. Seamlessly share your work or projects with online lecturers and receive immediate feedback.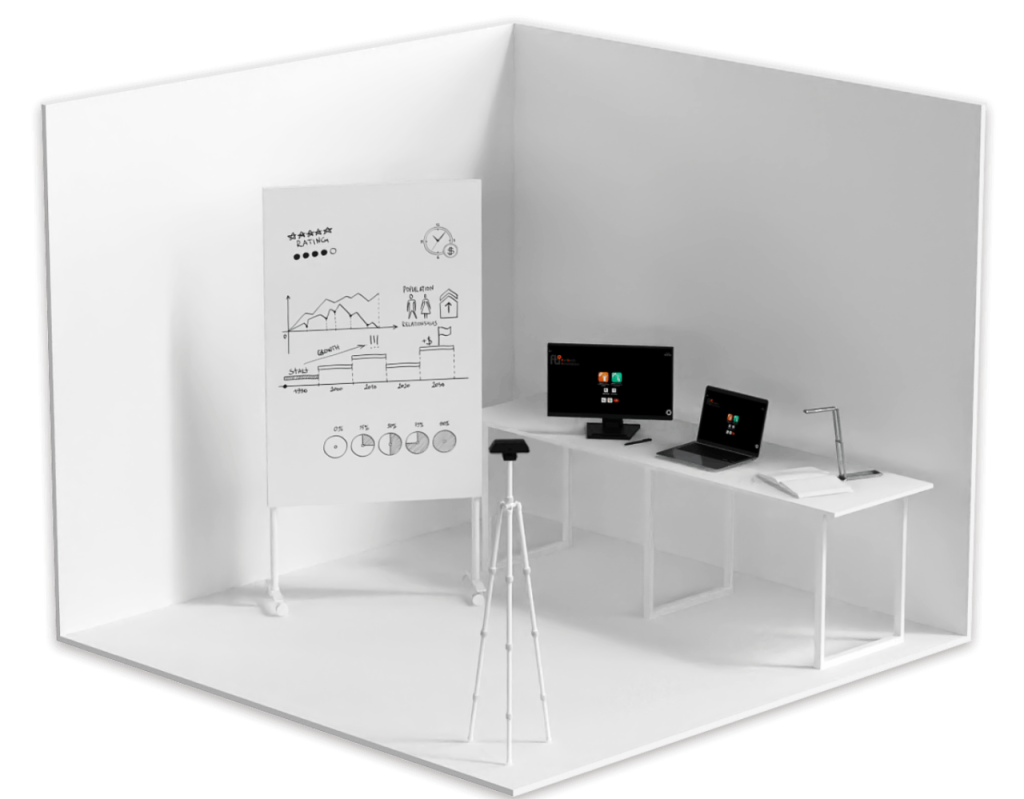 Teach from Home / Advanced
The Ideao Hub interactive display allows you to annotate on your digital content and capture the attention of remote students. Ensure high clarity of your expressions by placing a webcam on the desk or mounting it on a tripod. Additionally, utilize a document camera to effectively demonstrate physical objects.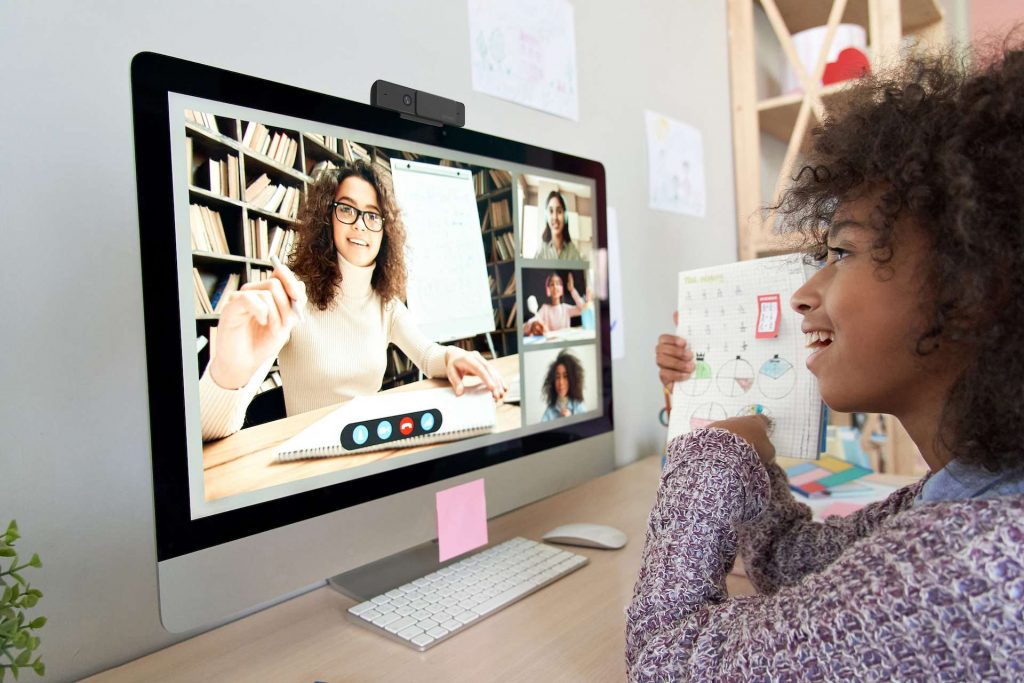 Learning new things is never easy, especially when it comes to online learning. Creating a comfortable learning space for children is essential for extended periods of sitting. Moreover, it is crucial to maintain their focus and engagement during classes. The ability to express and share their work, as well as interact with their peers, can greatly contribute to motivation and creativity.
Teaching lessons from home can be challenging, whether it's through live streams or pre-recorded classes. While content is undoubtedly crucial, expressions, gestures, and tones also play an important role. Unsteady voice and poor video quality can make online classes frustrating. Our solutions allow you to focus on teaching without any worries.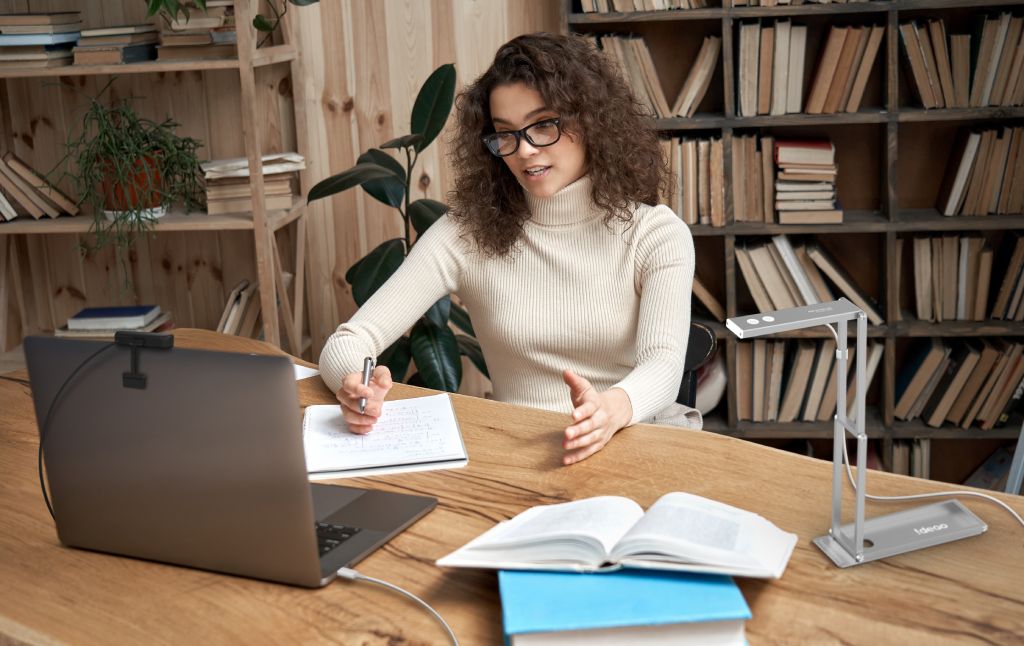 Pro Webcam & Interactive Display
Ready to make your remote learning interactive and easy? We are here to help!