Blended Learning Classroom Solution
Immersive Class Experience, Anywhere
Blending physical and remote learning becomes the new normal after the chaotic pandemic. As an educator, you want to ensure the same efficiency for kids at home as if they are at school. What students can see in the classroom have to be seen the same remotely. 
Build an interactive learning environment that inspires students. Enhance your hybrid learning classroom setup with high-quality audio and video capabilities using a wide-angle camera and document camera for remote students. Let them experience the classroom atmosphere and collaborate with their peers as if they were physically present. Make use of your existing projector and add interactivity with Ideao Hub, without the need for a significant investment. Or, you can switch to a large interactive display that enables multiple students to collaborate simultaneously.
Create Your Blended Learning Classroom
Ensure clear and effective hybrid learning classes with our range of conference cameras, document cameras, and interactive displays.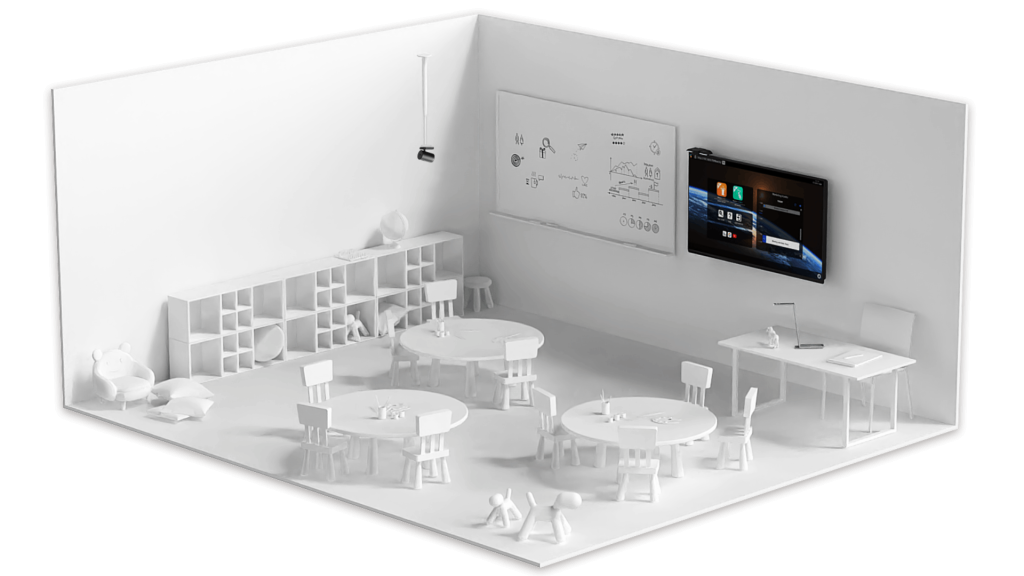 Classroom / Interactive Display
Position the camera on a tripod or mount it on the ceiling to capture the teacher's movements. Connect a document camera to demonstrate physical objects. Teachers and students can collaborate on the interactive whiteboard.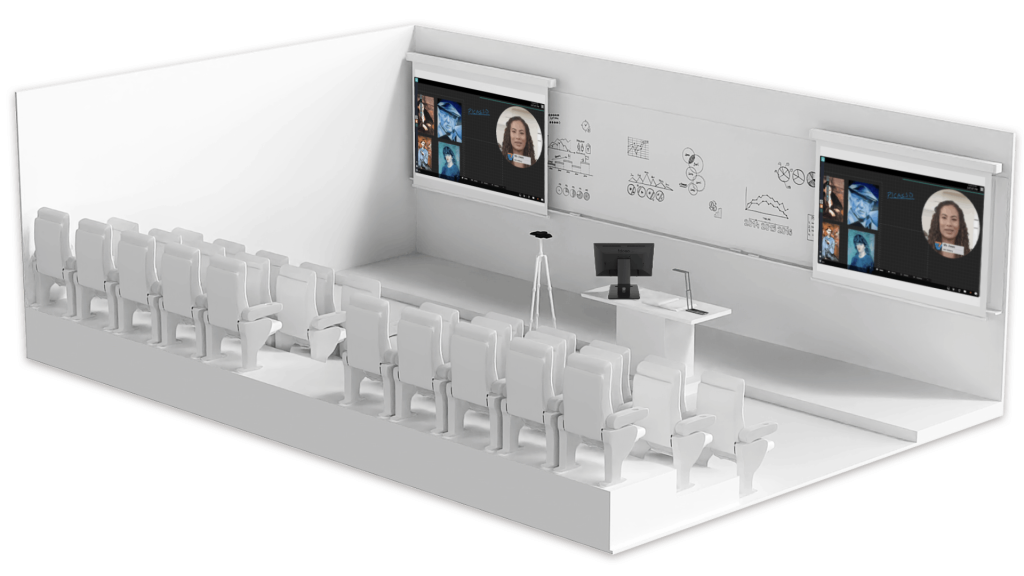 Connect your laptop to the Ideao Hub and the existing projector. Use the stylus to annotate on your digital content. Install the Innex C830 to capture an ultra-wide 180-degree view, allowing teachers to move freely around the stage area.
Conference Camera/ Document Camera
Having difficulty in designing your hybrid learning classroom? We are here to help!