Blended Learning Classroom Solution
Immersive Class Experience, Anywhere
Blending physical and remote learning becomes the new normal after the chaotic pandemic. As an educator, you want to ensure the same efficiency for kids at home as if they are at school. What students can see in the classroom have to be seen the same remotely.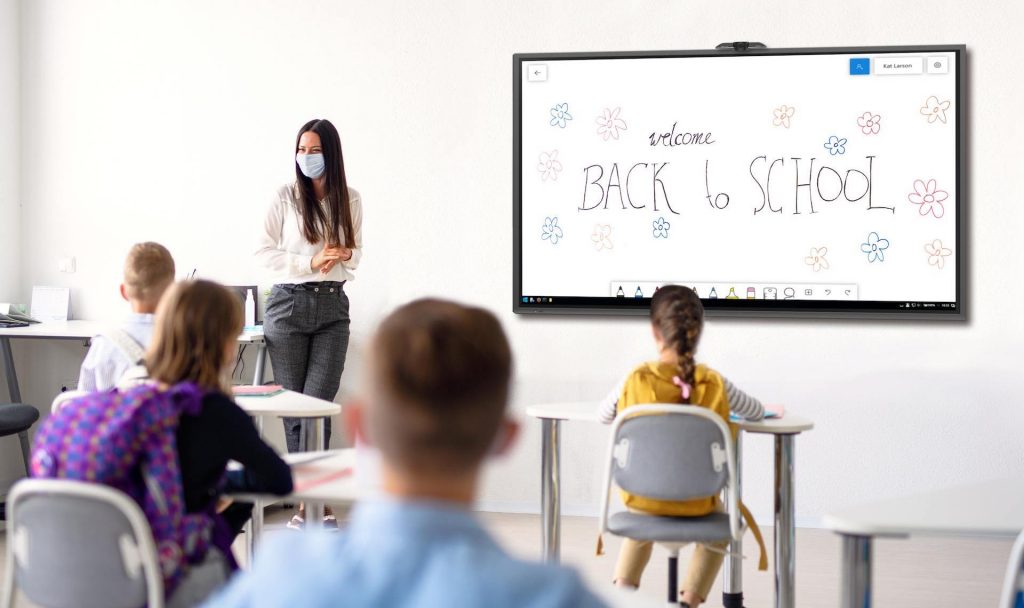 Blended Online and Face-to-Face
Student-teacher connection and peer interaction are crucial no matter students are online or in class. Having remote students feeling engaged by the 120° wide angle view. It allows them to be able to see the entire classroom, as if they are at school.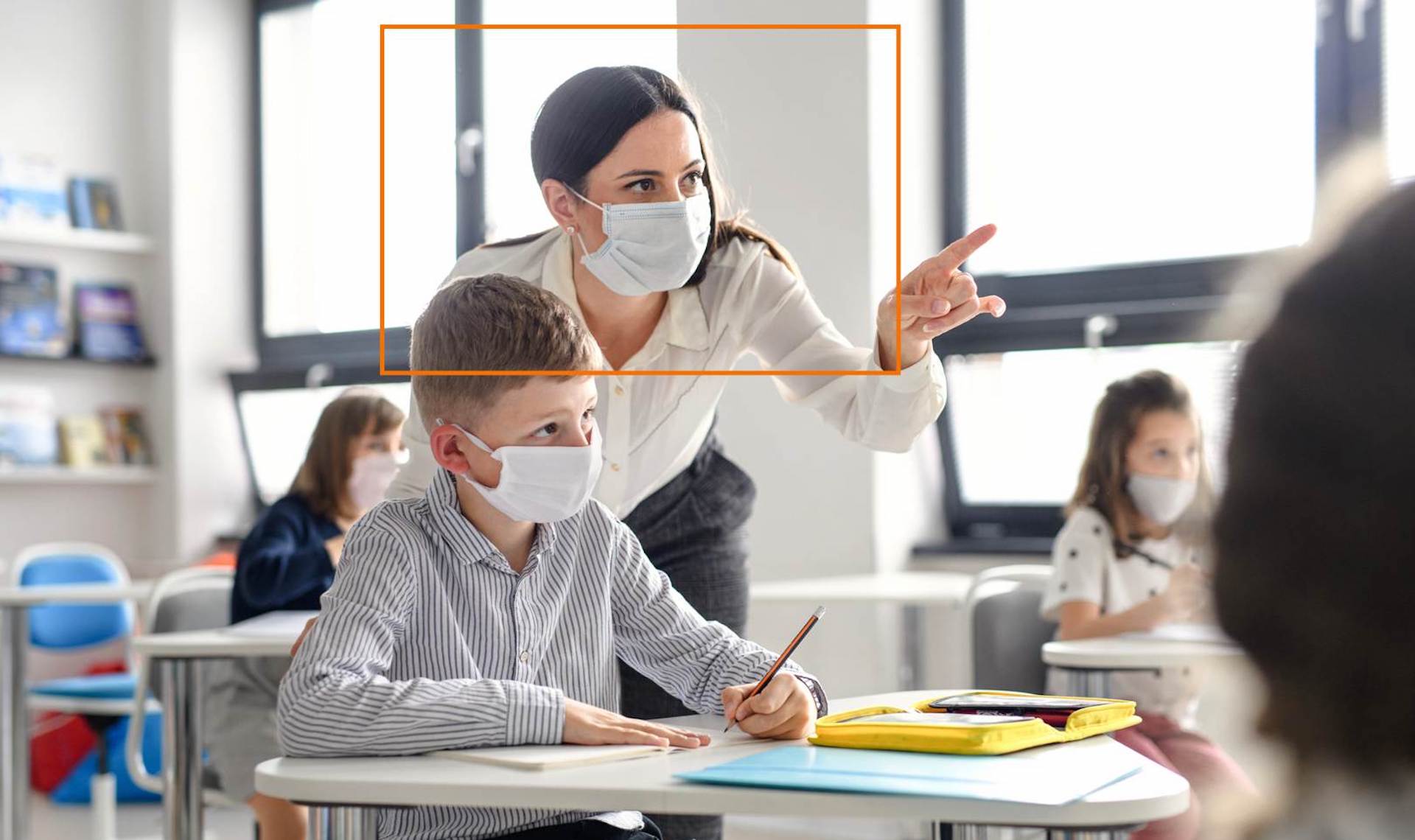 The Innex C830 webcam not just produces 4K sharp and true-to-life videos. The panoramic 180° view angle plus the AI-powered tracking system, can follow teacher's move when walking about the room. Giving teacher more natural teaching experience.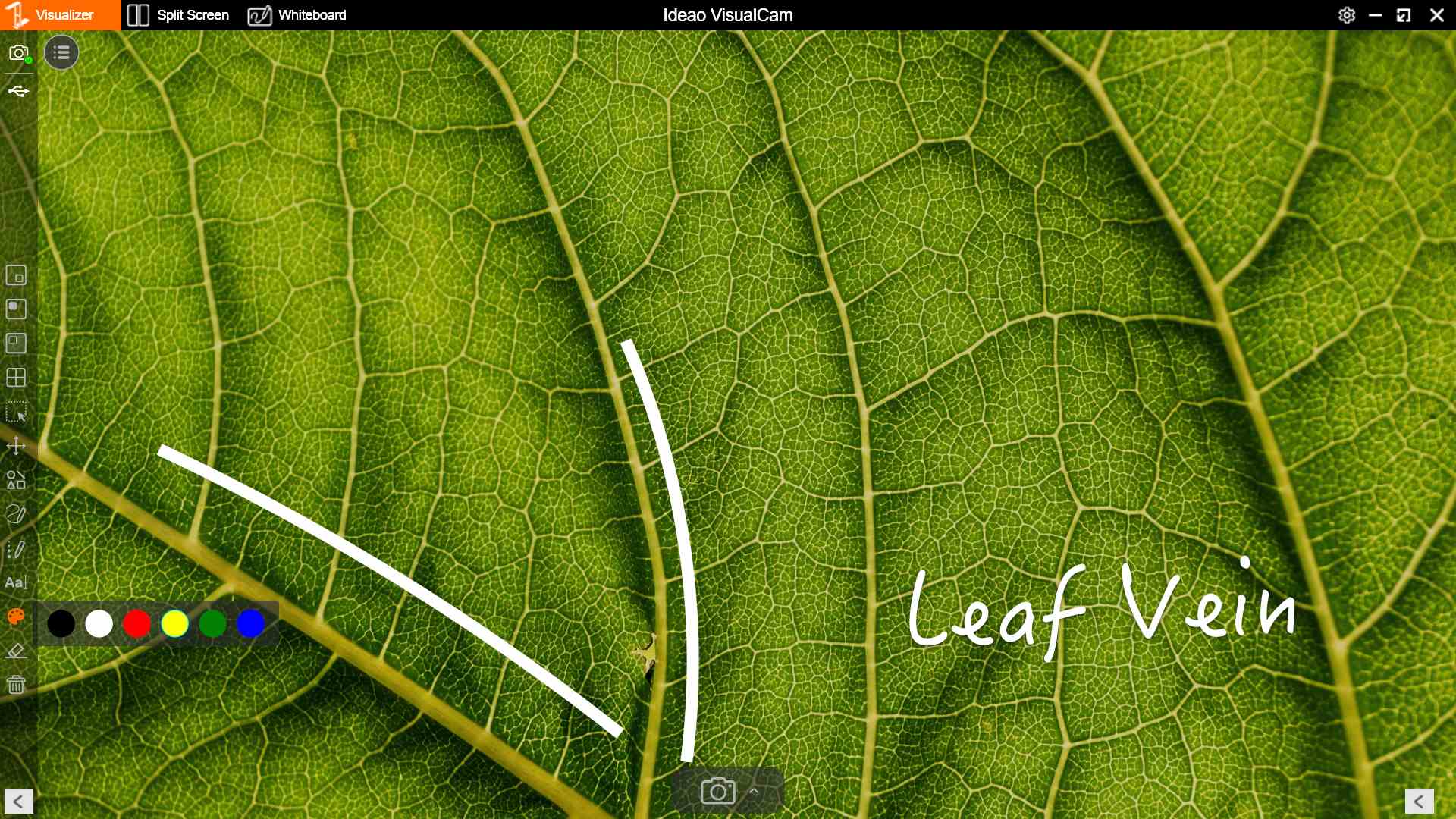 What can evoke passion of learning? Comparing to still slides and videos, writing steps of math solution, showing an object in details, or simply sharing a page of a book in real-time. The Ideao DC400 lets teacher show more and inspire more.
Either mount the webcam on the wall, or attach it to the display. The versatile mounting options enable flexibility for teachers and schools.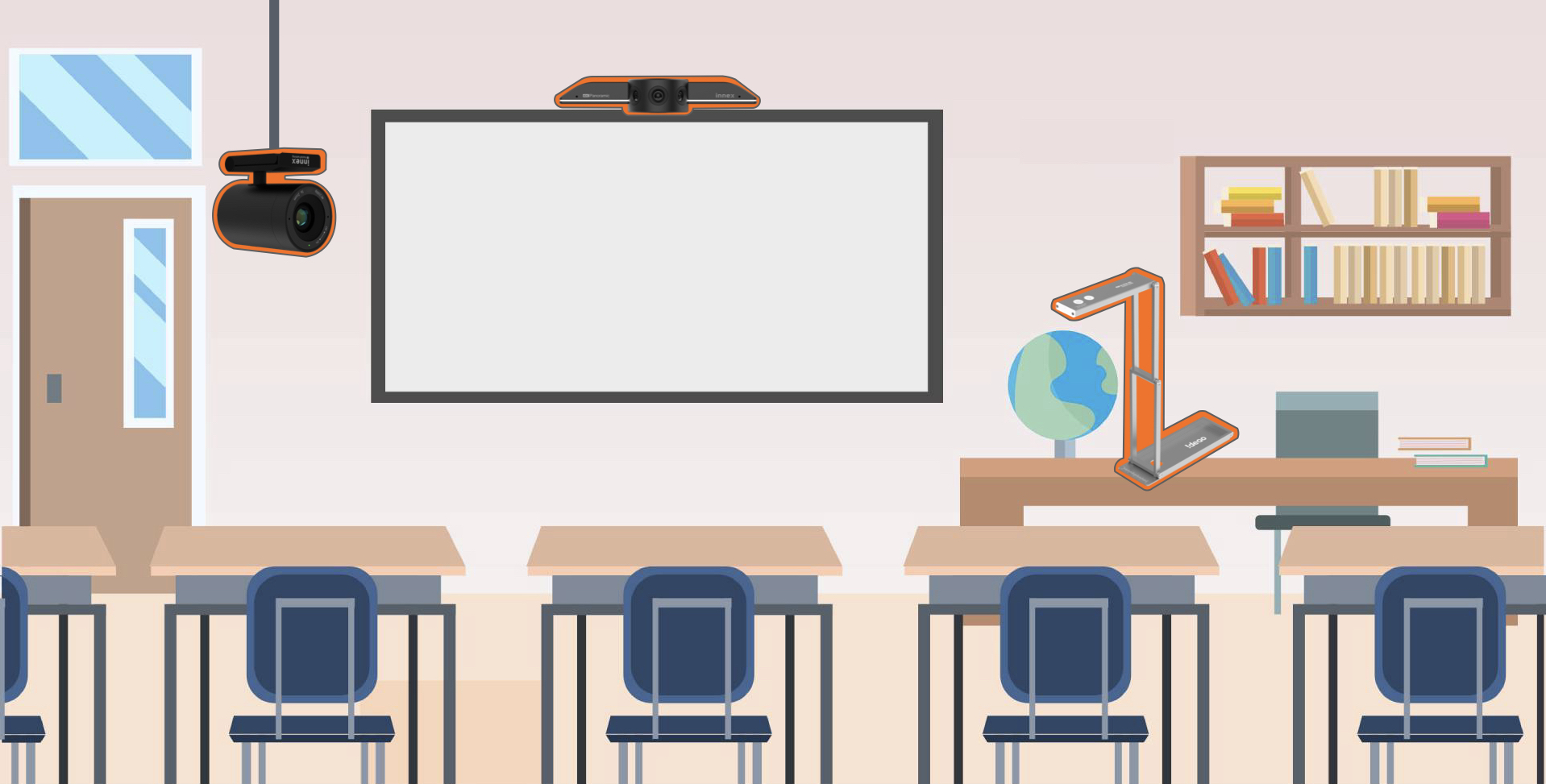 Innex C570- Teacher camera installed to the ceiling in an upside down position or connected to a tripod and place in front of the classroom. With its wide viewing angle and auto-framing/ auto-tracking, it follows teacher's move and allows remote students to see the whole view of the classroom. 5x e-PTZ lets you zoom in and focus on the whiteboard content or the teacher, by simply using the remote control.
Innex C830- Student camera attached to the display with its mounting clip. With 180-degree full-room coverage, C830 enhances peer interaction by seeing classmates' response in class. Adjust the viewing angle to 150°, 120°, or 90° to avoid background distractions if any. It's flexible in any classroom setups.
Ideao DC400- Visualizer placed on the teacher's desk. Teachers are able to demonstrate, show 3D objects, book pages, and student's work. It helps the class become more interactive by doing a direct demonstration rather than simple slides.
Having difficulty in designing your hybrid learning classroom? We are here to help!