Communicate and Inspire, with Digital Table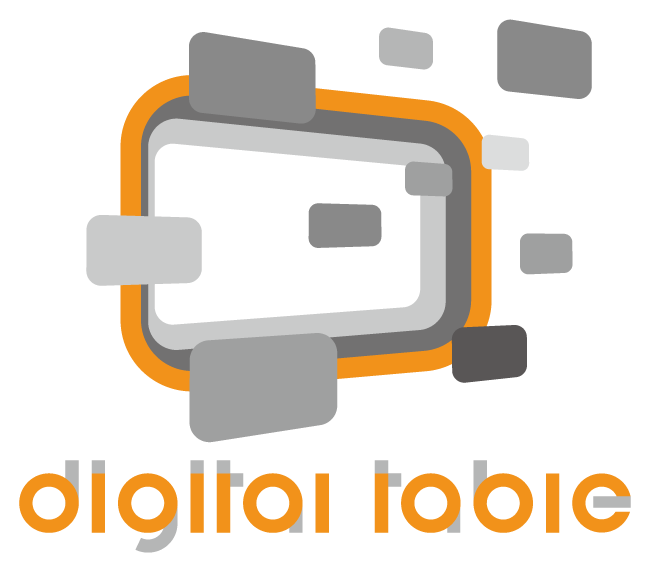 Digital Table is a unique collaboration presentation solution to help you communicate and collaborate better, regardless of the location.
FunTech Digital Table integrates Innex AI webcams and Reactiv SUITE for both personal and public workspace. Easy to deploy for every space.
Deliver amazing video and audio with AI features.
Display, organize, manipulate, and annotate your content as naturally as paper.
Consistent desktop sharing experience across all video communication platform.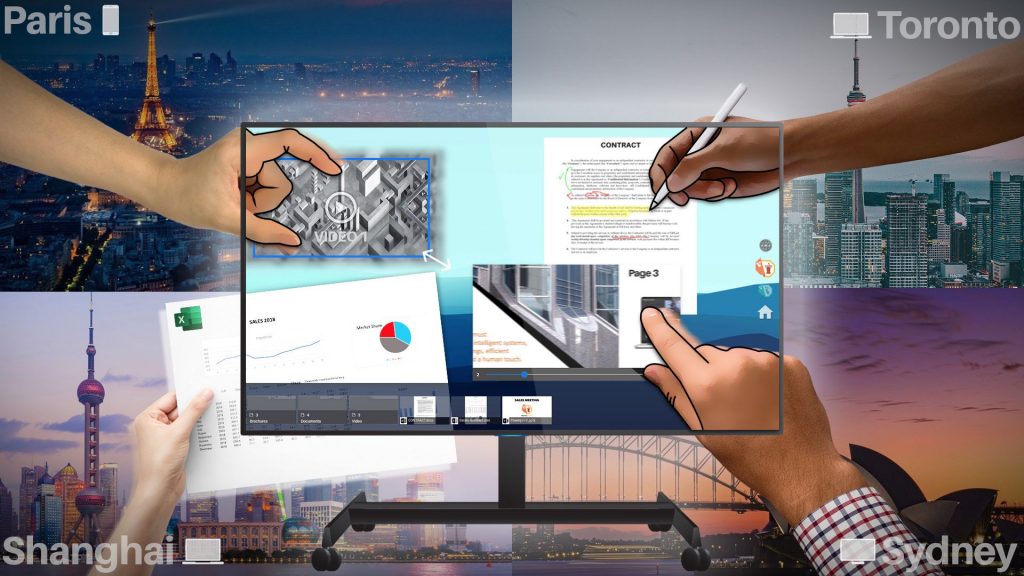 Match any size of the meeting space. Easy to configure for your remote collaboration session. Make the meeting inclusive for everyone.
From home to school. Enable educators and engage students and create immersive learning experience.
Compatible with Your Favorite Video Conferencing Software
Enable consistent user experience across all platform. All you need to know is to Share the Reactiv SUITE. 
Coaching and Game Play Analysis
Reactiv SUITE PRO for Personal Device
Reactiv STAGE and SCRIBBLE allows you to display any content and manipulate as naturally as paper, pic your camera, and annotate over the content. Make your presentation more memorable.
Minimum Requirements
Basic: i5 or i7 Processor | 8 GB of RAM | 2 GB Hard Drive
Advanced: i7 Processor | 16 GB of RAM | SSD Hard Drive | Dedicated GPU (Ex. Nvidia) | Touch Screens & Stylus
Reactiv SUITE IWB for Public Spaces
Developed for 4K touchscreens and optimized for intuitive touch and stylus input. IWB is perfect for public environments where multiple users need to login and access data securely. Features such as one-click meeting join, room calendar and kiosk mode simplify boardroom connectivity.
Minimum Requirements
i7 Processor | 16 GB of RAM | SSD Hard Drive | Dedicated GPU (Ex. Nvidia) | Touch Screens & Stylus
For your home office and personal spaces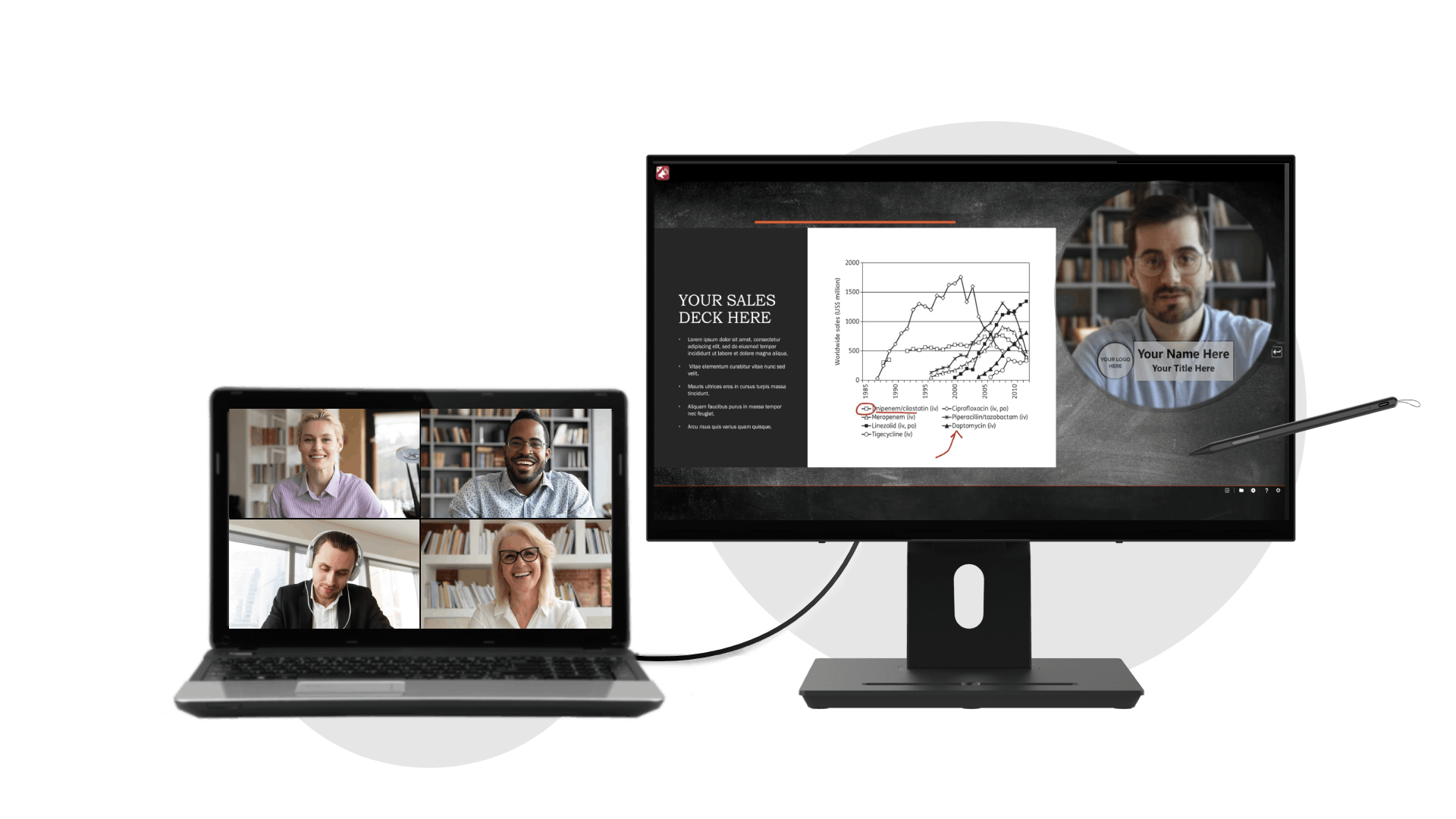 ① Reactiv SUITE PRO
1-year subscription
② Ideao Hub & Ideao Pen
24″ QHD touch monitor with stylus pen
For your home office and personal spaces with enhanced video quality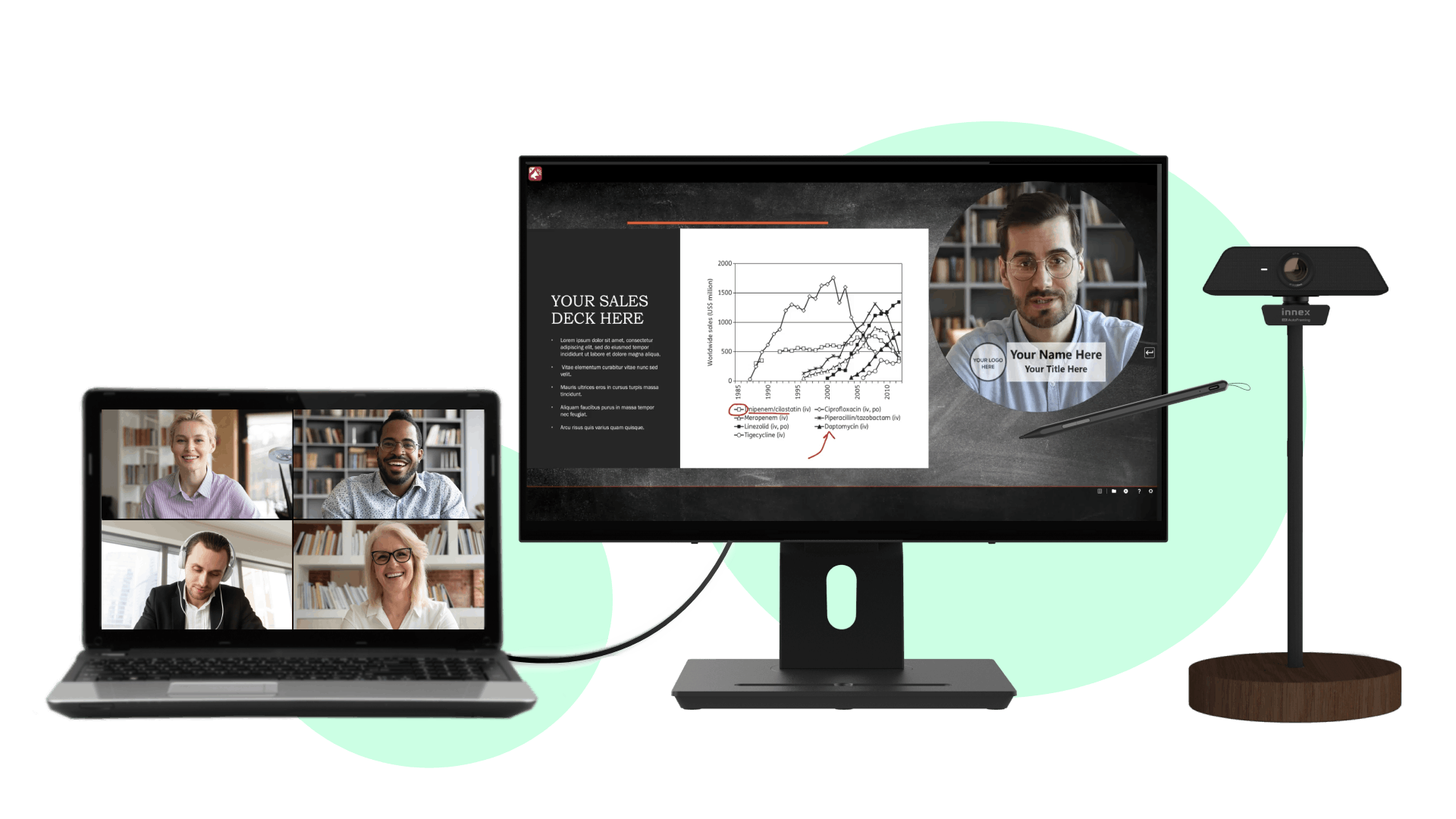 ① Reactiv SUITE PRO
1-year subscription
② Ideao Hub & Ideao Pen
24″ QHD touch monitor with stylus pen
③ Innex C470
4K Pro webcam with stand
Starter Bundle For Office
For classrooms and small-mid meeting rooms with broadcast quality video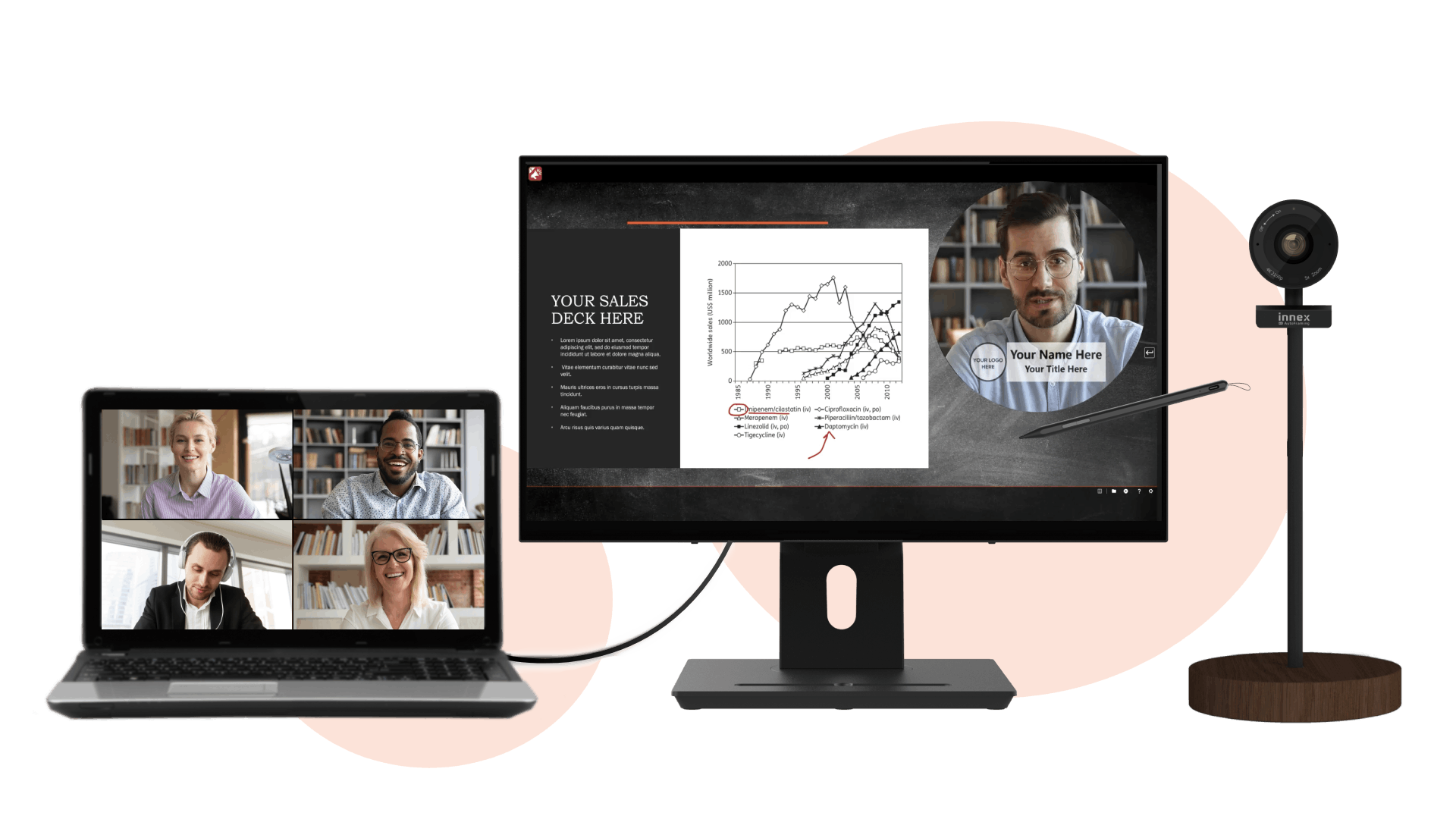 ① Reactiv SUITE PRO
1-year subscription
② Ideao Hub & Ideao Pen
24″ QHD touch monitor with stylus pen
③ Innex C570
4K conference cam with stand
For multi-person boardroom and meeting spaces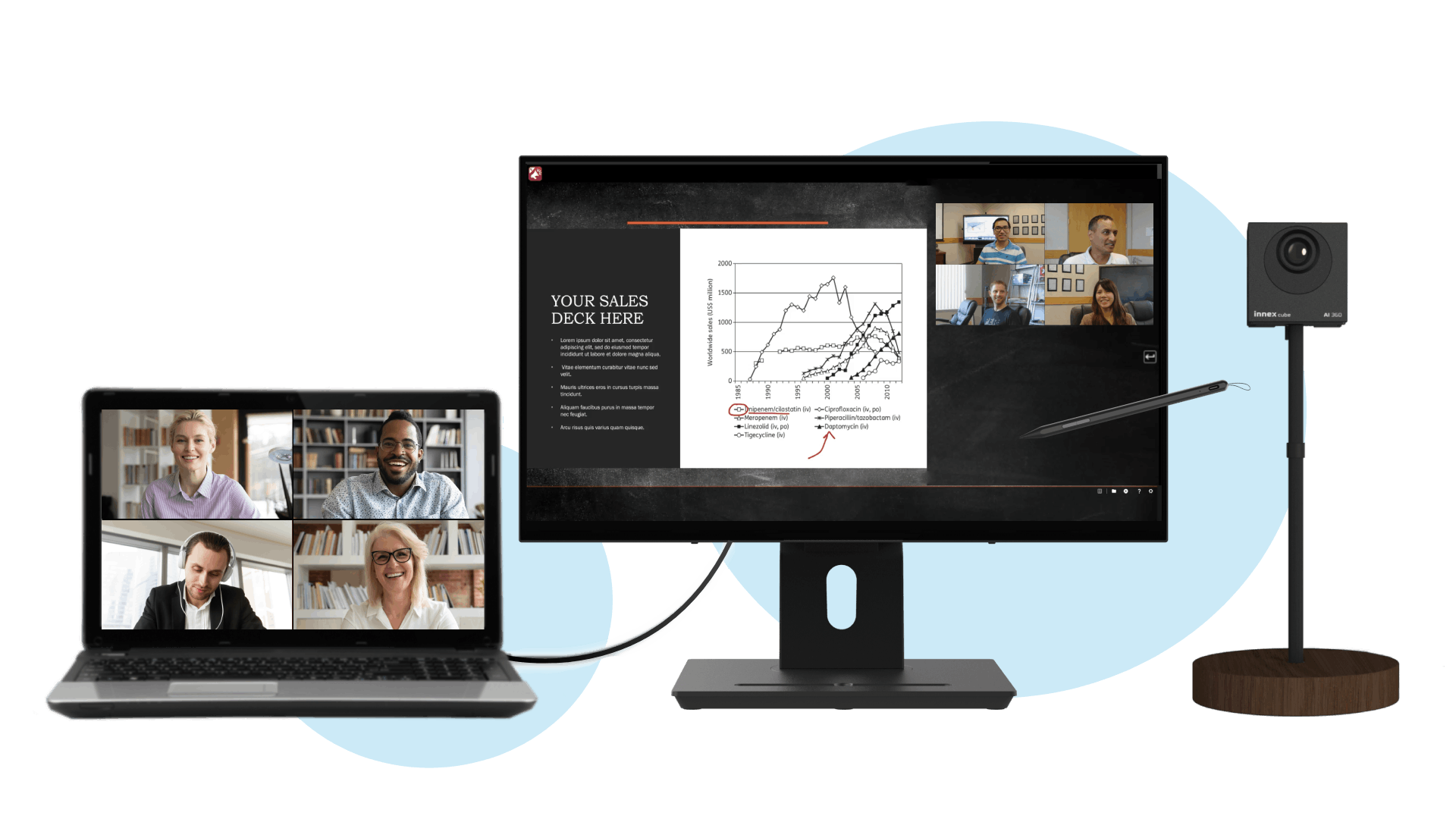 ① Reactiv SUITE PRO
1-year subscription
② Ideao Hub & Ideao Pen
24″ QHD touch monitor with stylus pen
③ Innex Cube
4K AI conference cam with stand