Unleash the full capabilities of Innex C830
Intelligent facial detection and auto-tracking, and so much more.
Innex Studio is a camera control software designed for Innex C830.  Change the layout, detect and track in-room participants. Utilize Whiteboard and Speaker mode to focus remote audience's attentions. Hassle-free upgrade your C830 & Cube firmware.
Download Innex Studio and keep the software on and operate during your video call. Select "Studio Camera" as your camera source to enjoy all the AI features of the Innex C830.
* Selecting "Innex C830 Camera" will simply show a 180-degree panoramic view.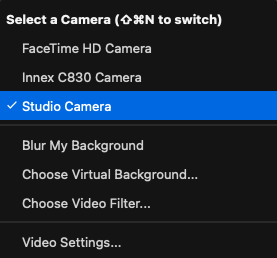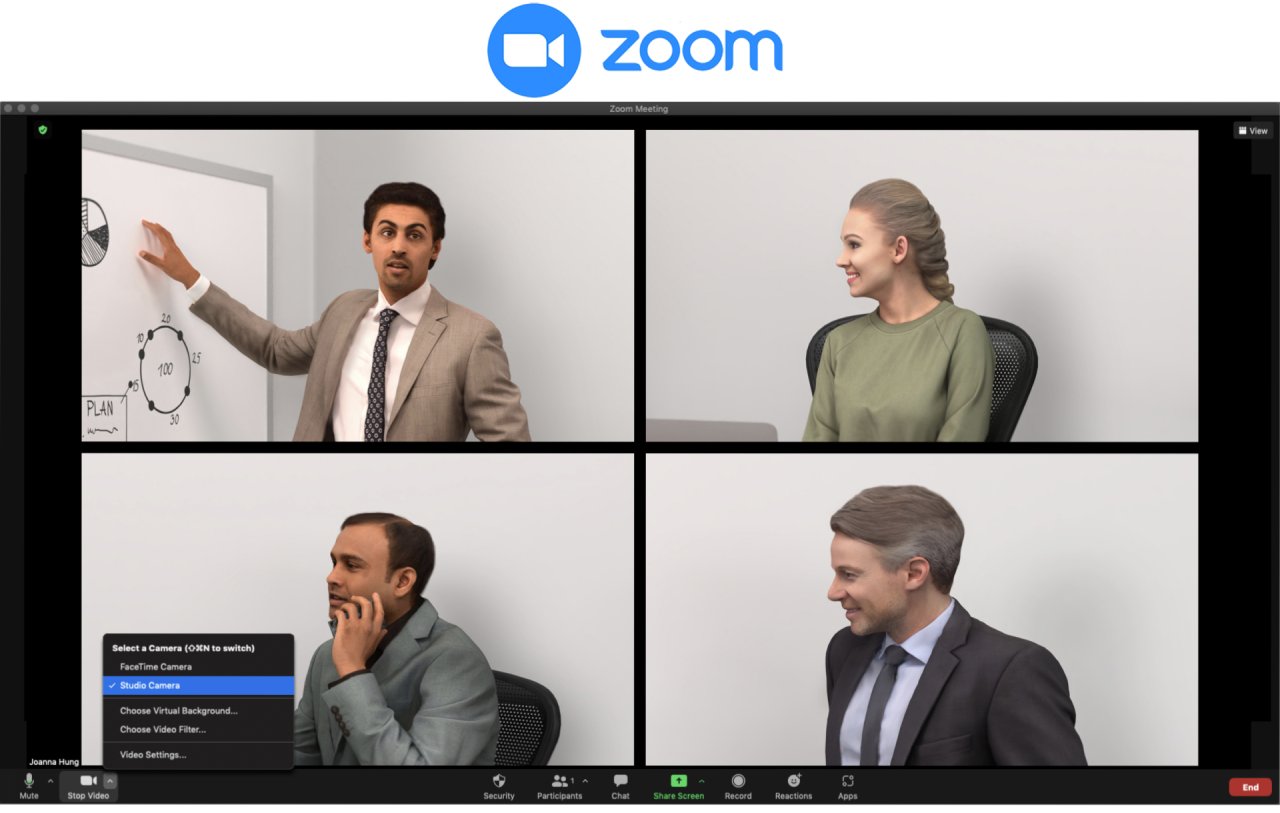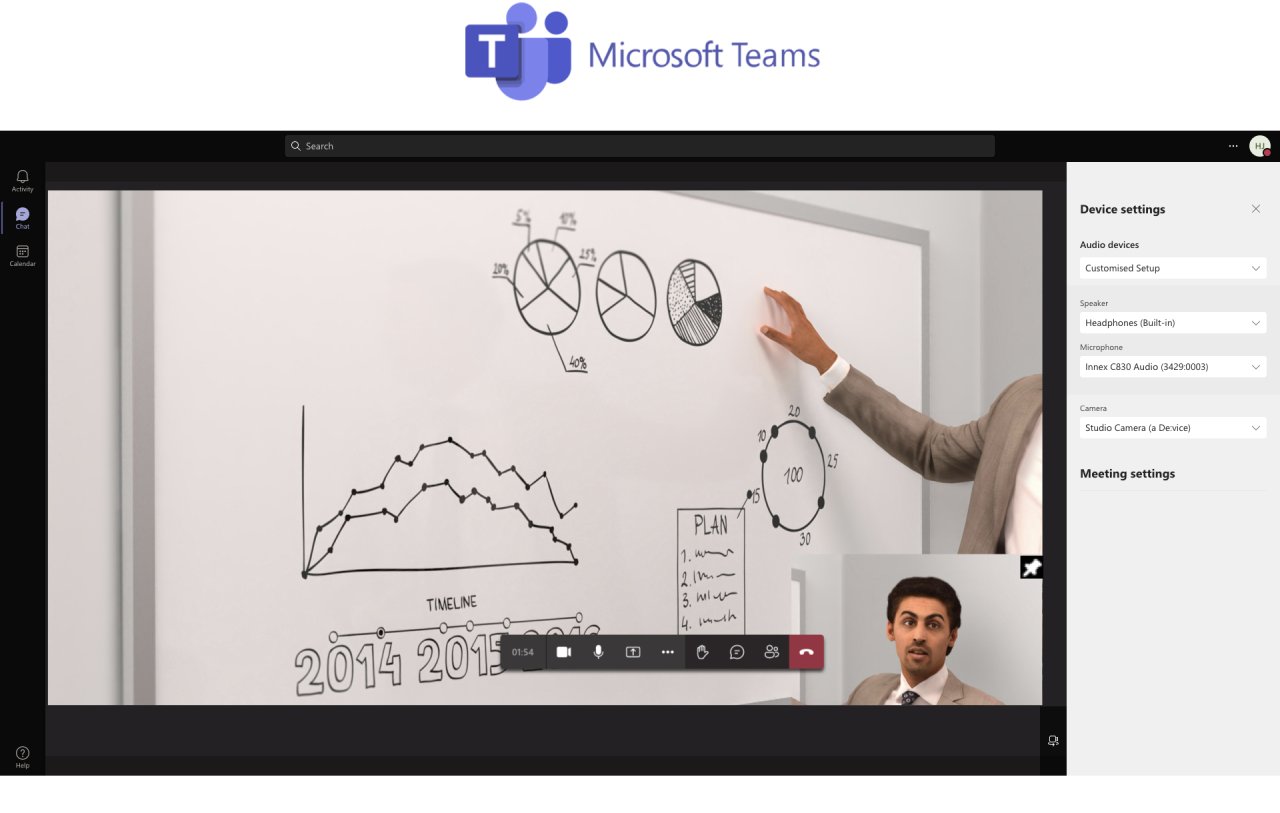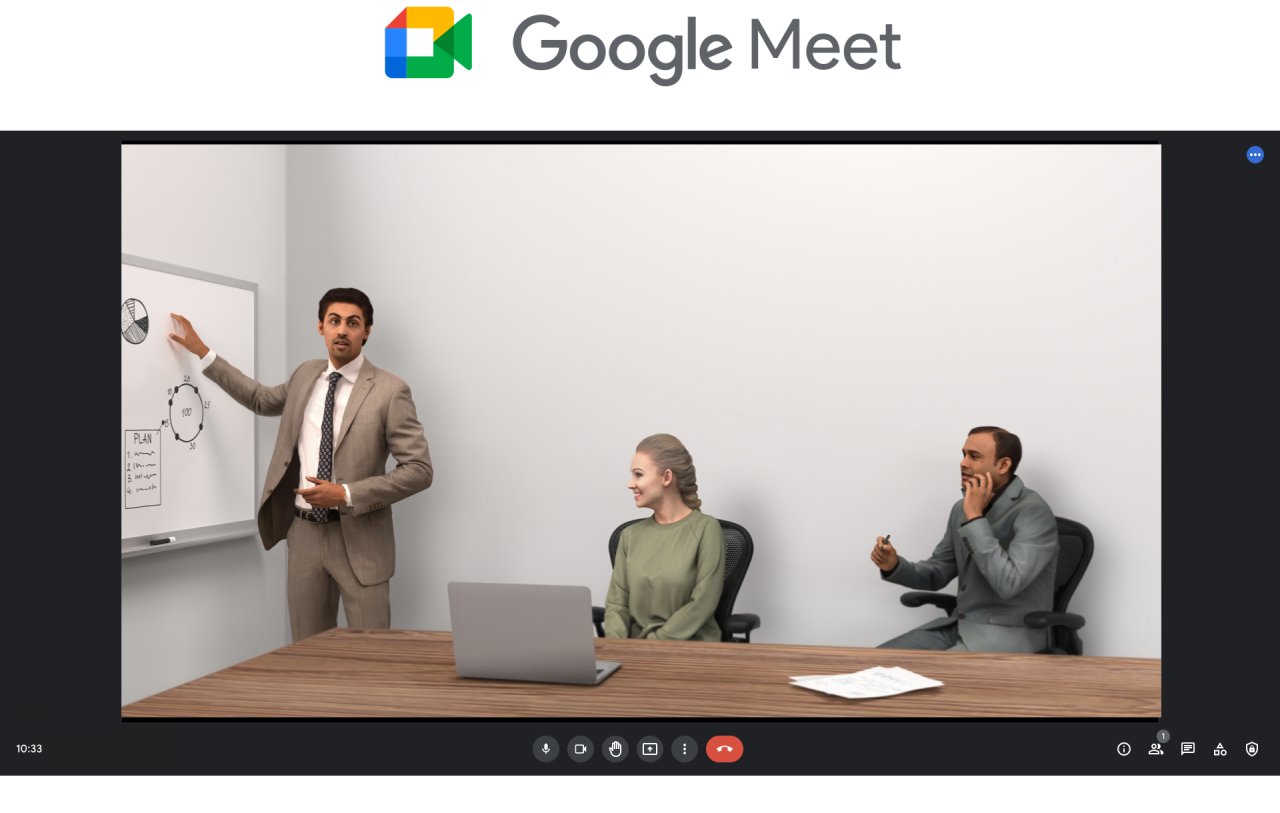 Compatible with most of the popular video conference softwares, such as Zoom, Google Meet, Microsoft Teams, Webex, etc. Customize how you like your video to be presented.
Panoramic view on the top and up to 8 close-up views at the bottom - create these close-up views manually by dragging boxes or automatically by facial tracking.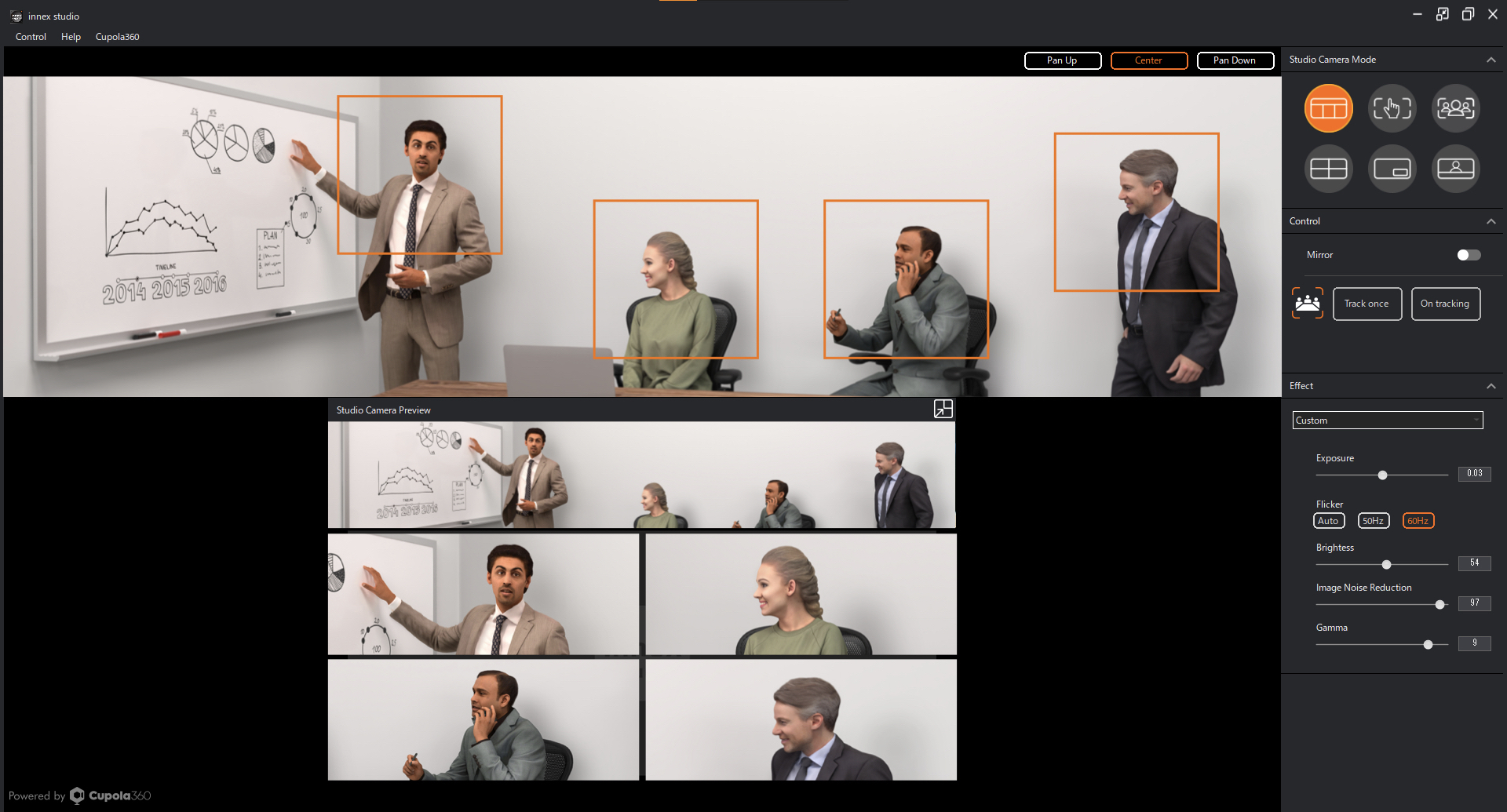 Select an area of any size by manually adjusting the yellow box, freely positions it anywhere and that's what the viewers see.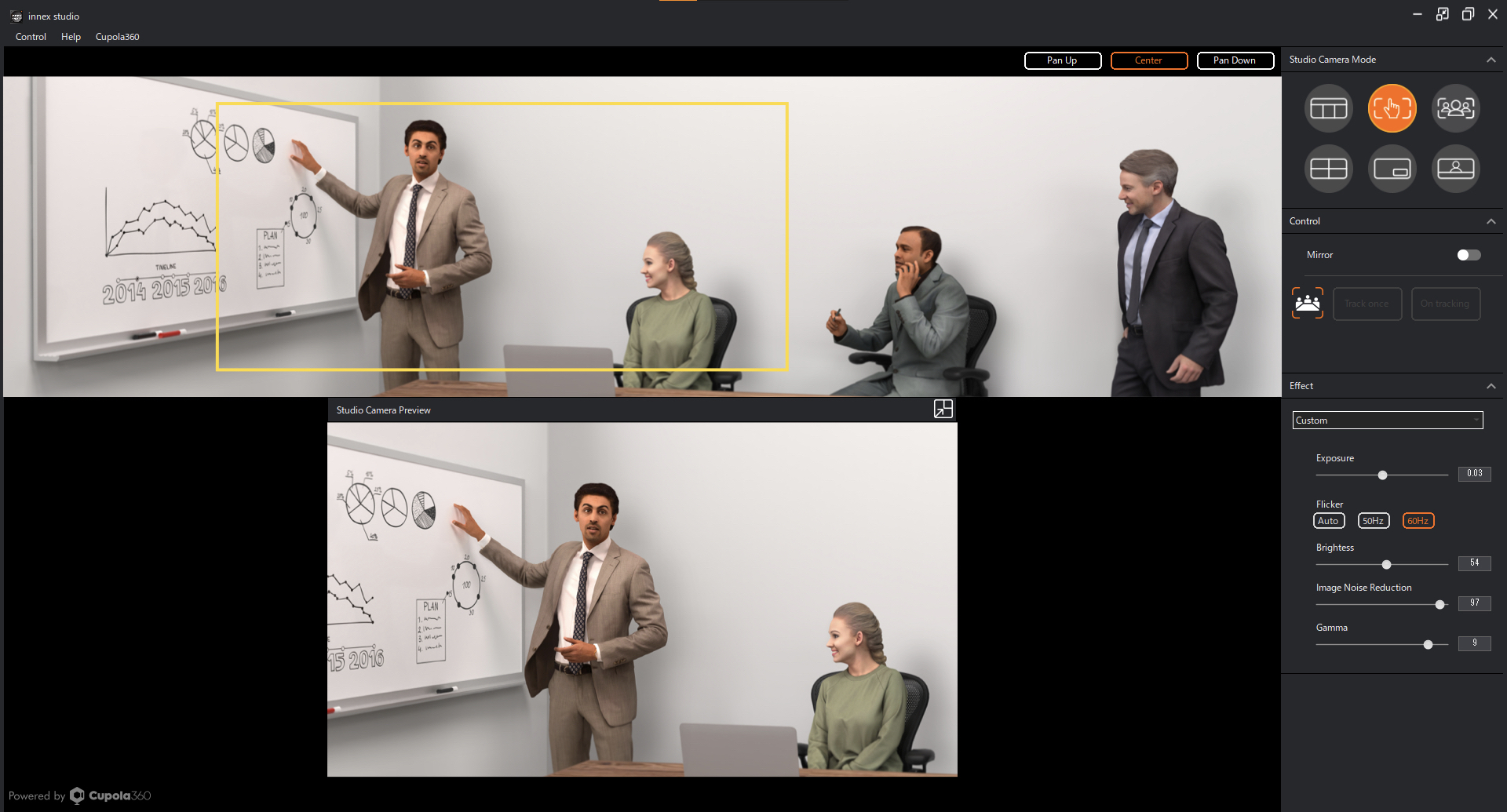 Auto-zoom to include everyone in the center of the frame. Whenever people are joining or leaving the meeting, the framing is just right and focused.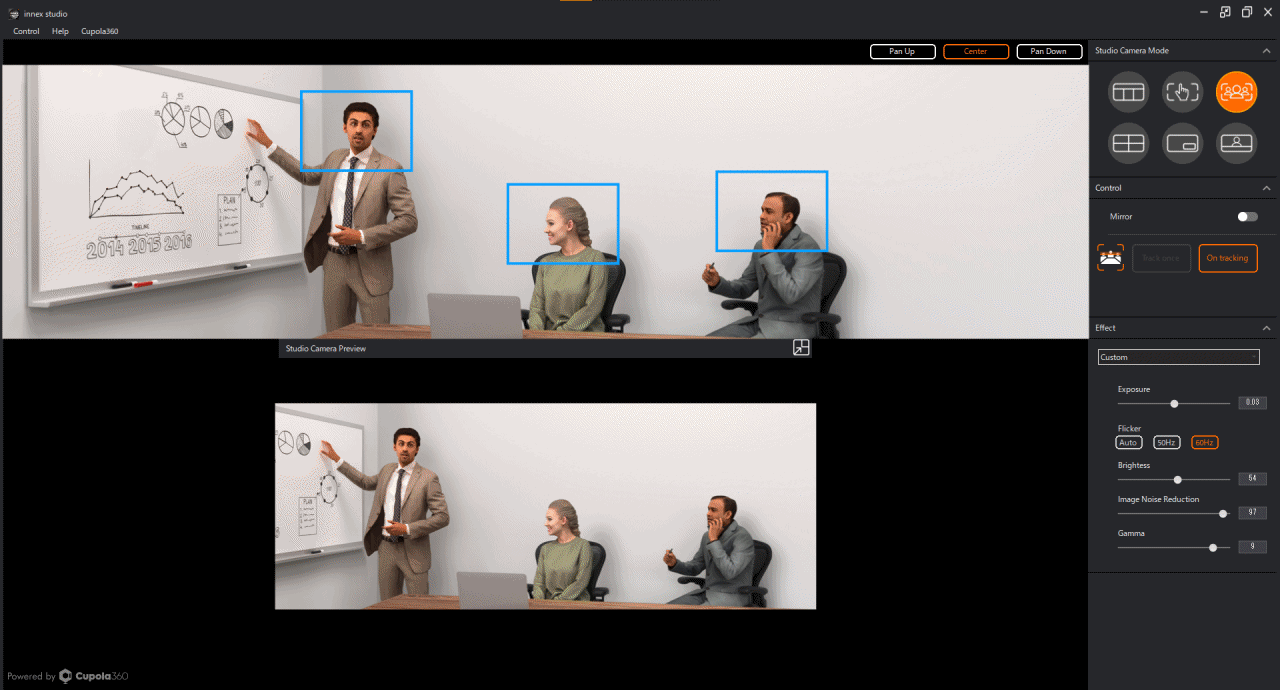 Create up to 8 close-up views manually by dragging boxes or automatically by facial tracking.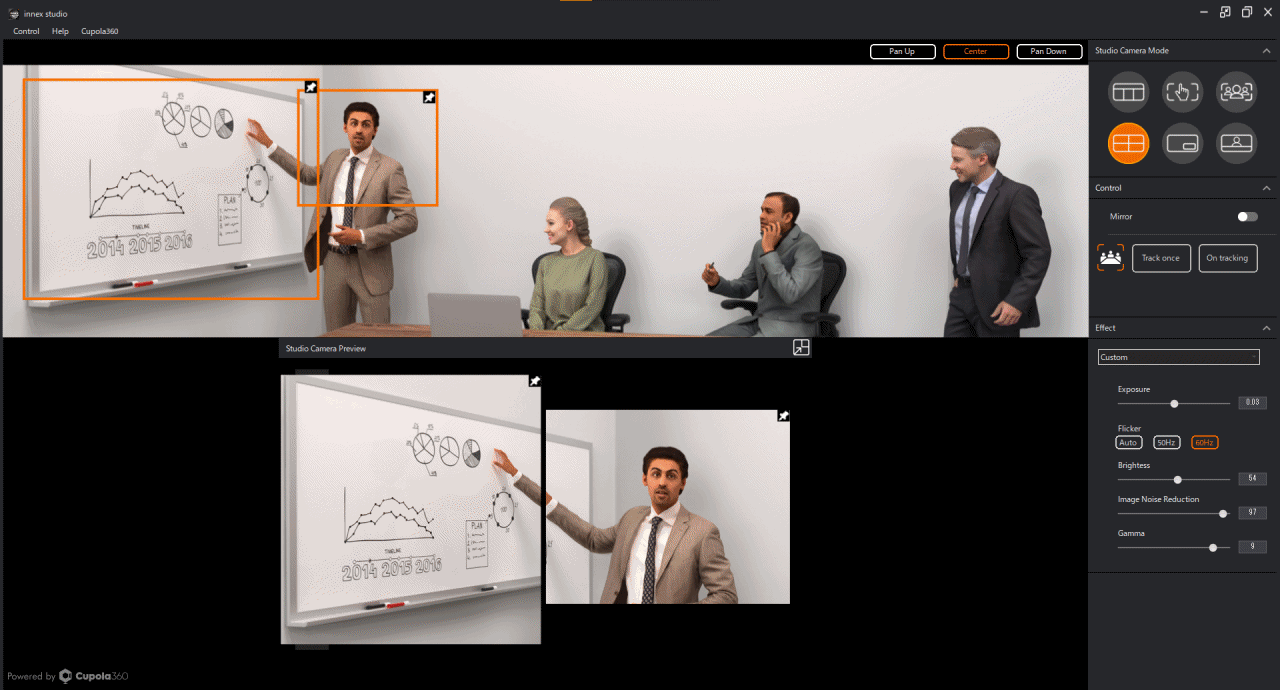 Adjust the yellow box to cover a whiteboard or a specific area, pin and track your speaker at the bottom right.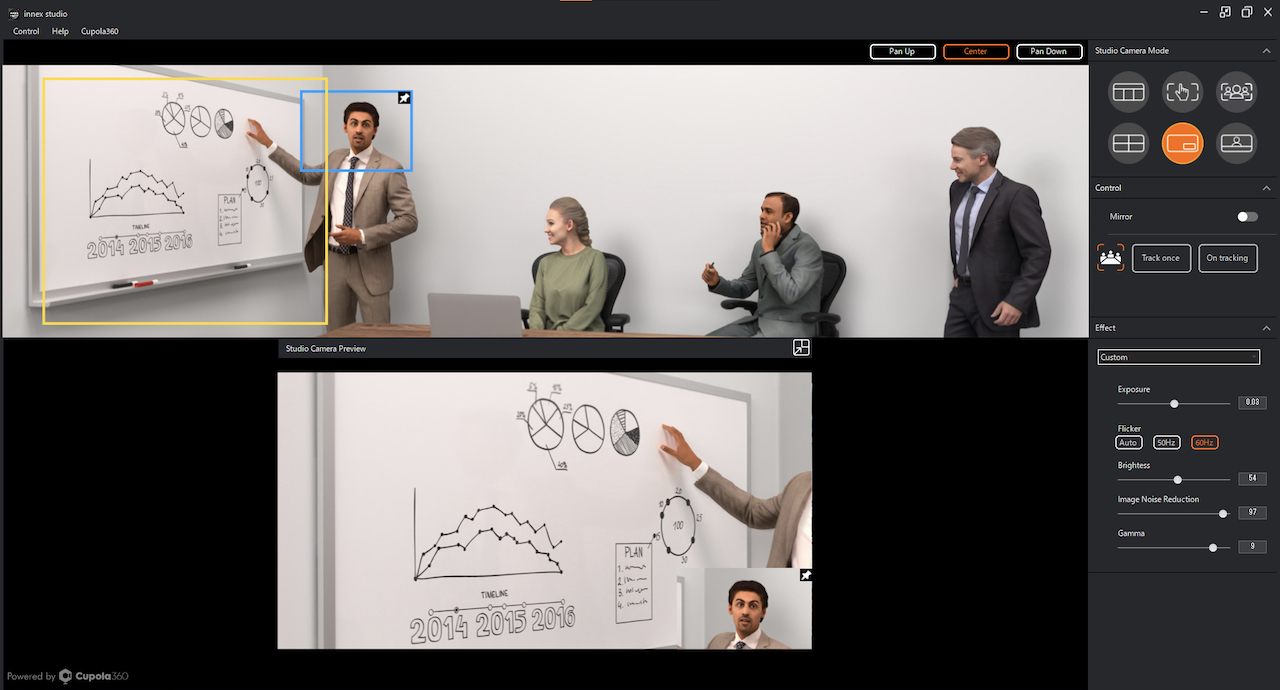 Pin the speaker on the top while showing the panoramic view.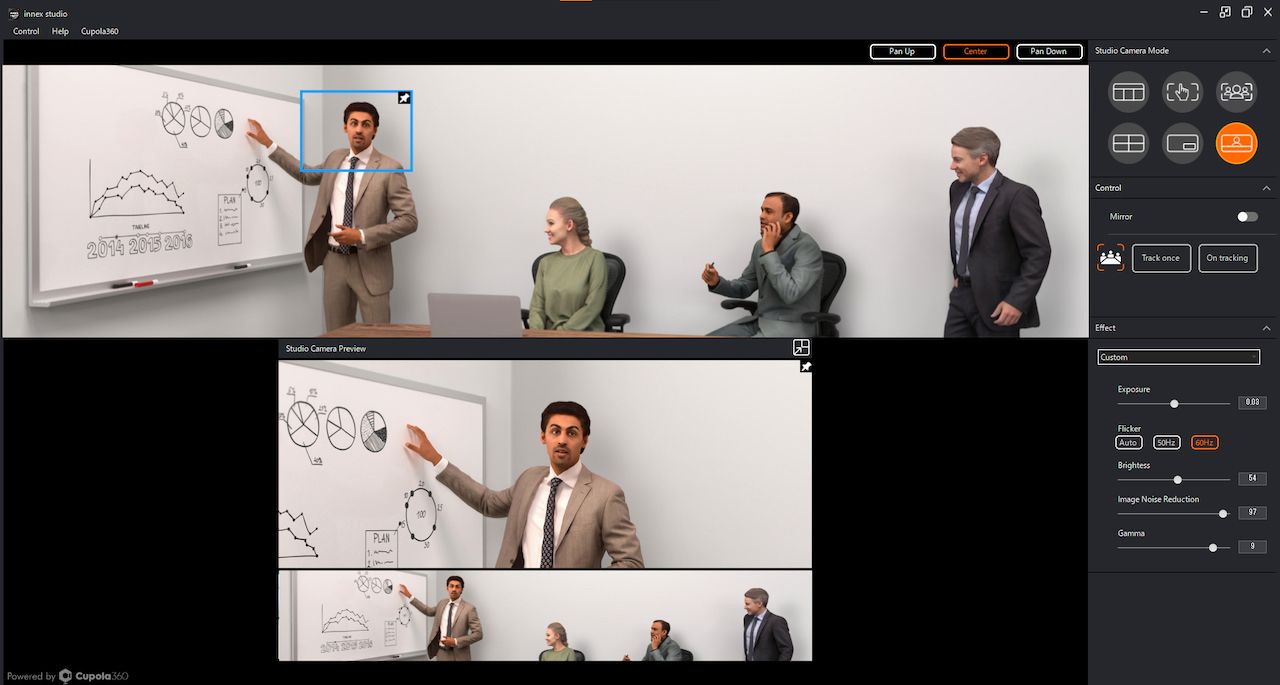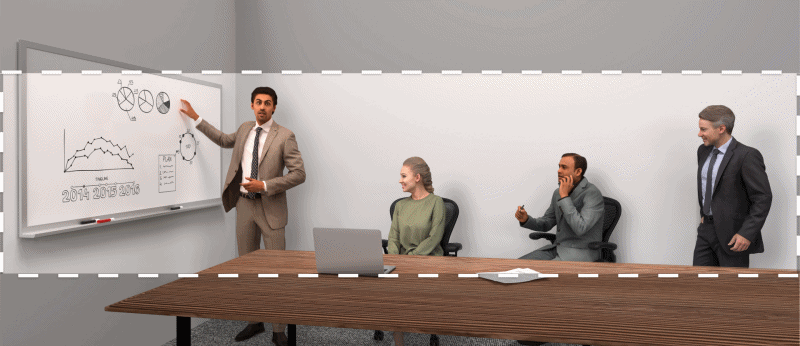 Without moving your webcam, simply select from tilt up/center/ down to adjust field of view.
Track Once vs. On-Tracking
Auto-tracking may be disturbing for certain environments such as people coming and going, bystanders sitting near you, etc. Innex Studio provides two tracking modes for you to avoid annoying jumpy video.
Track Once: suitable for environment with interference. Click track once to detect where participants are seated, and keep the views fixed.
On-Tracking: suitable for fewer participants or one person in the room. Keep everyone in frame while walking around freely in the room.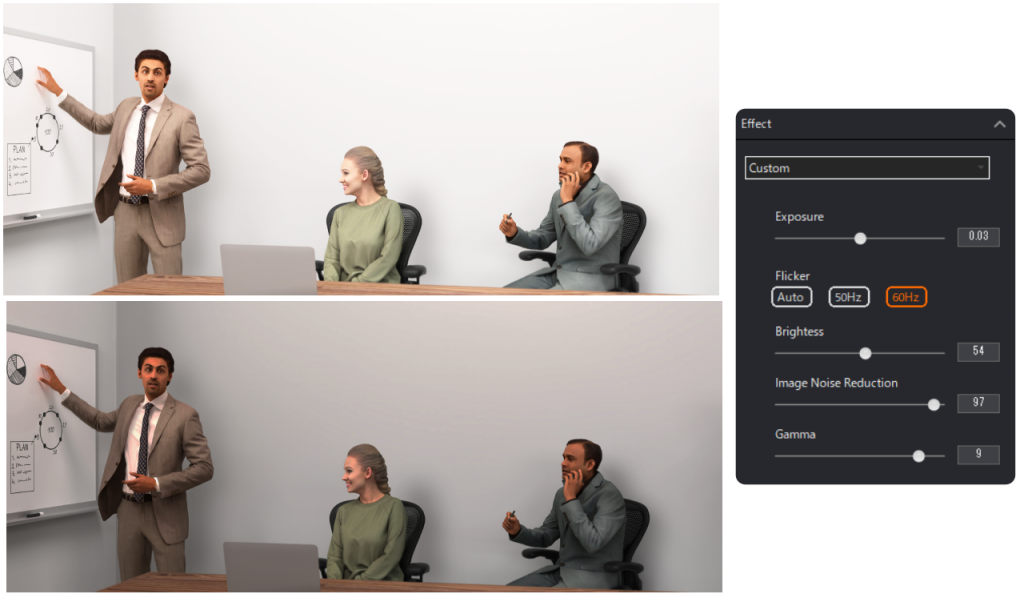 Customize exposure and brightness settings to fit for your room lighting.
*The setting will not be saved back into the camera itself.
Keep your webcam up-to-date. Connect the C830 and launch Innex Studio, it will detect your firmware version and automatically update to the newest one.

Hardware & System Requirements
Windows 10 (64 bit) | CPU: Intel 4th Gen i5 or later, Recommended: Intel 7th Gen i5 or later  | RAM: 4GB or more
mac OS 10.15 or later | MacBook Pro (2013) or later | RAM: 4GB or more
Supported Cameras
Innex C830 & Innex Cube
Features
Studio camera mode
Overview grid mode
Manual mode
Auto-framing mode
Grid mode
Whiteboard mode
Speaker mode
Pin, facial tracking, image setting, frequency.