Innex Camera (VAP Studio)
Optimize your Innex C220 and C470

Look your best, and keep your webcam up-to-date.
Innex Camera is a camera setting software that handles camera settings in image adjustment, EPTZ, auto-framing control, and firmware update. The camera remembers your preferences after reboot so you only need to set it once. Windows version works with Innex C470 and Innex C220; macOS version currently works with Innex C470 only.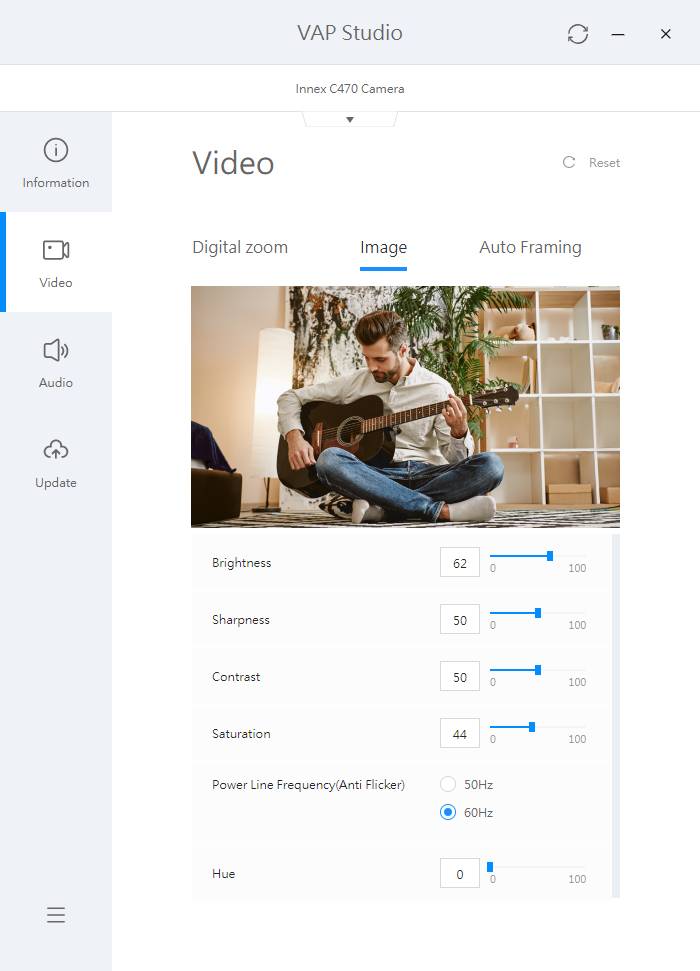 Innex Camera (VAP Studio) allows you to change brightness, sharpness, contrast, saturation, hue, and frequency (50/60Hz).
Customize Your Field of View
Zoom in and out using the plus and minus icon. Pan and tilt using the direction control. Take a photo to validate current Field of View and Region of Interest if necessary.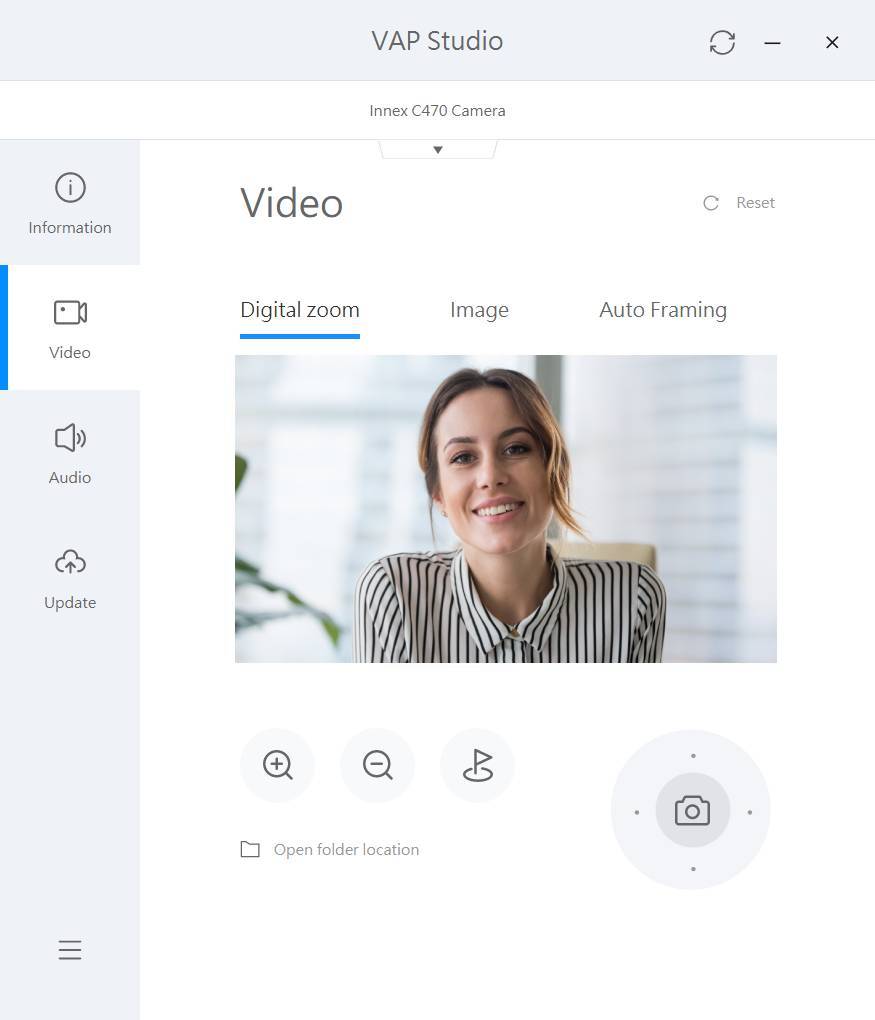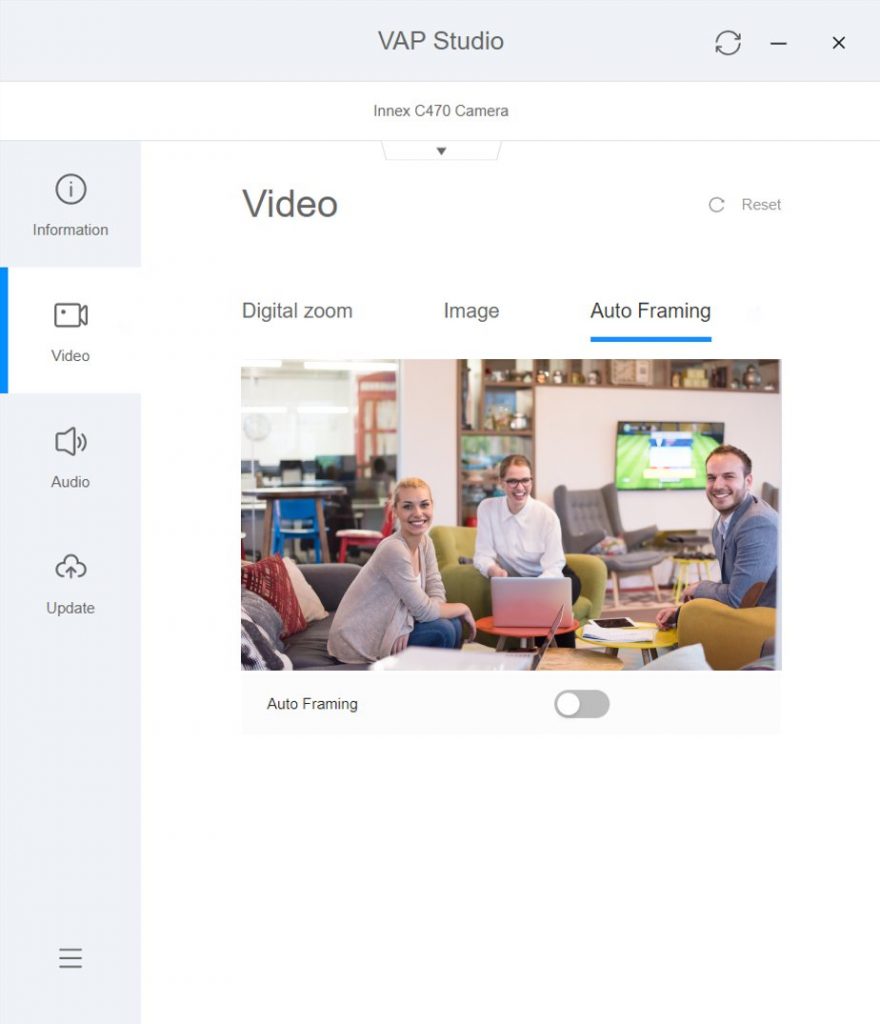 Turn on and off the auto-framing button to enable or disable auto-framing.
Keep your webcam up-to-date. It takes only 30s to upgrade your firmware. Download the newest camera firmware (.bin file).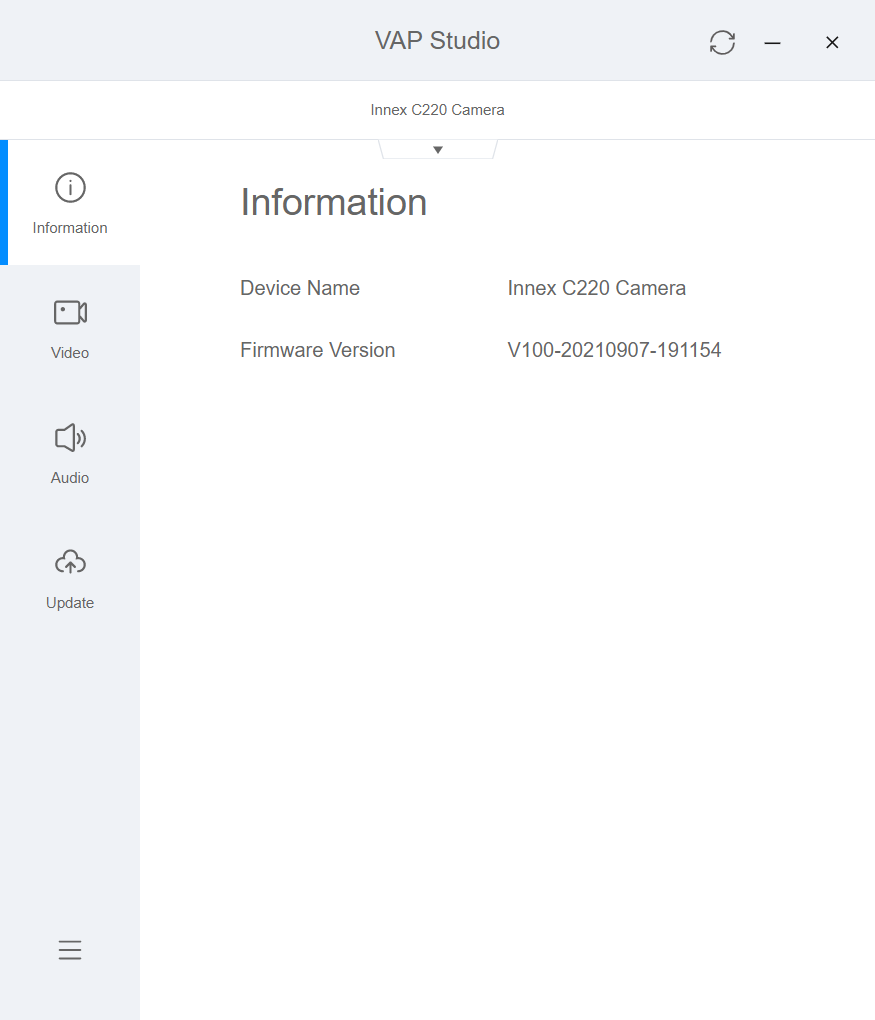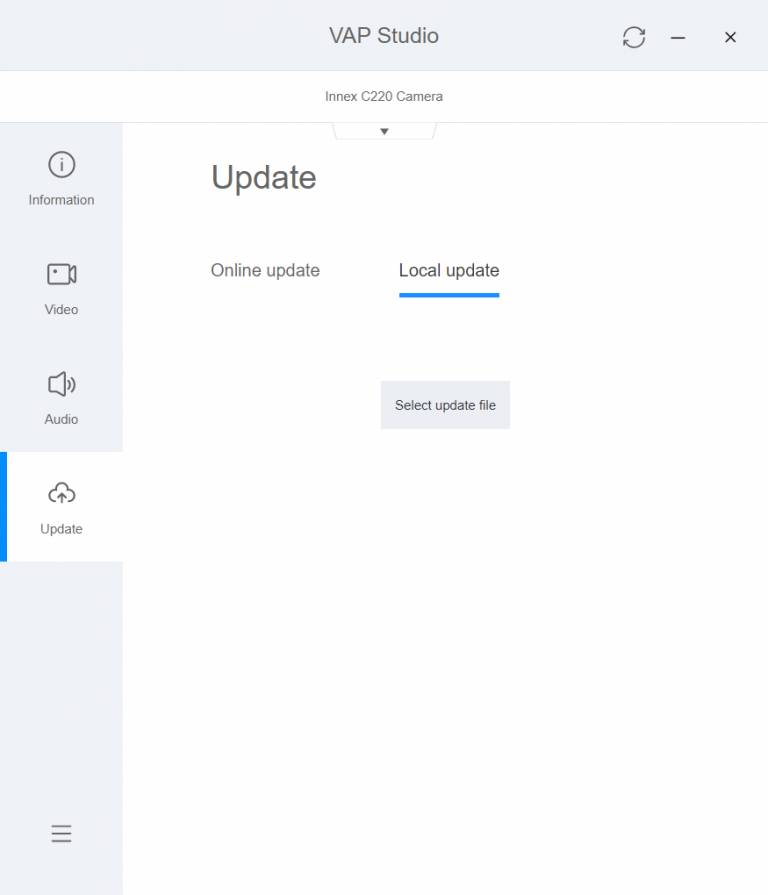 Supported System
Windows 10 (64/32 bit)
mac OS (Intel chip, M1 chip) 
Supported Cameras
Innex C220 (Windows version)
Innex C470 (Windows & macOS version)
Features
Innex C220: Image settings, microphone test, firmware update.
Innex C470: Image settings, microphone test, firmware update, E-PTZ, auto-framing on/off.