FunTech Innovation (FTI), providing innovative collaboration solutions, is thrilled to announce their triumphant participation at Infocomm 2023, the premier event for Pro AV, IT, system integration, and unified collaboration professionals. Held from June 14-16 at Orange County Convention Center in Orlando, Florida, the event gathered industry experts and showcased cutting-edge technologies shaping the future of collaboration.
With the rise of hybrid work environments, the need for versatile meeting rooms equipped with video conference capabilities has become paramount. Recognizing this demand, FunTech Innovation presented their latest Innex and Ideao series, providing state-of-the-art solutions that enable seamless and immersive collaboration experiences for both in-person and remote attendees.
Highlights
#Innex CM series
Introducing the brand-new Innex CM series: the all-in-one 55″ mobile interactive display that has it all. Equipped with a built-in AI wide-angle camera, microphone, speaker, high-grade in-cell touch technology, and wireless conferencing capability, the Innex CM series offers hassle-free conferencing and collaboration solutions for huddle spaces and open spaces.
#Innex Cube
Introducing the Innex Cube: a groundbreaking solution that delivers an immersive 360° view. With its built-in video modes, this innovative device adapts seamlessly to different meeting environments, whether it's a mid-size meeting room, huddle room, or town hall. The Innex Cube's flexibility and user-friendly AI modes are set to revolutionize the conference camera market, offering customers an unparalleled experience.
#Innex C590/C570 Conference Camera
Elevate your video conferencing experience with the Innex C590 and Innex C570, 4K high-definition ePTZ conference camera with AI auto-framing. Capture every detail with stunning clarity and let the camera intelligently frame participants, ensuring a professional and dynamic meeting atmosphere.
#Innex Connect
Utilize the Innex Connect wireless conferencing system to transform your meeting space into a cable-free environment. When paired with the Innex C590 and C570, simply plug in the speakerphone to your laptop with an USB cable, and effortlessly cast your screen while accessing the camera wirelessly. No software or drivers required. Streamline your meetings with ease and eliminate cable clutter.
#Ideao Hub
Experience the versatility of the Ideao Hub 24″ touch monitor. It is perfect for personal workspaces, huddle rooms, and shared hotdesks. With intuitive touch controls, a smooth writing experience, and integrated hub connectivity, the Ideao Hub elevates any Windows computer into a powerful workstation, enhancing productivity in every workplace.
#Reactiv SUITE
Elevate your remote presentations with the power of Reactiv SUITE. Effortlessly share any content, annotate and highlight key points, and captivate your remote audience. It's a perfect match with Ideao Hub, view our live-demo:
#Interviewed by TV host Carmelia Ray
"We are thrilled with the success at Infocomm 2023," said Eric Lee, CEO of FunTech Innovation. "The event provided us with a fantastic opportunity to engage with industry professionals and showcase our latest solutions that address the evolving needs of hybrid collaboration. The exceptional feedback we received reaffirms our commitment to delivering cutting-edge technologies that empower businesses to thrive in the digital age."
"We also extend our heartfelt appreciation to our esteemed technology partners, Vizetto, Mago, Astrogate, and DisplayNote, for their invaluable support. Together, we are driving digital transformation and empowering businesses to thrive in the era of hybrid collaboration."
FunTech Innovation consistently drives innovation and delivers solutions that transform the way businesses communicate and collaborate. With a focus on user experience and advanced technology integration, the company is dedicated to helping organizations adapt to the changing landscape of work and maximize productivity.
For more information, visit our website funtechinnovation.com
Become a partner: info@funtechinnovation.com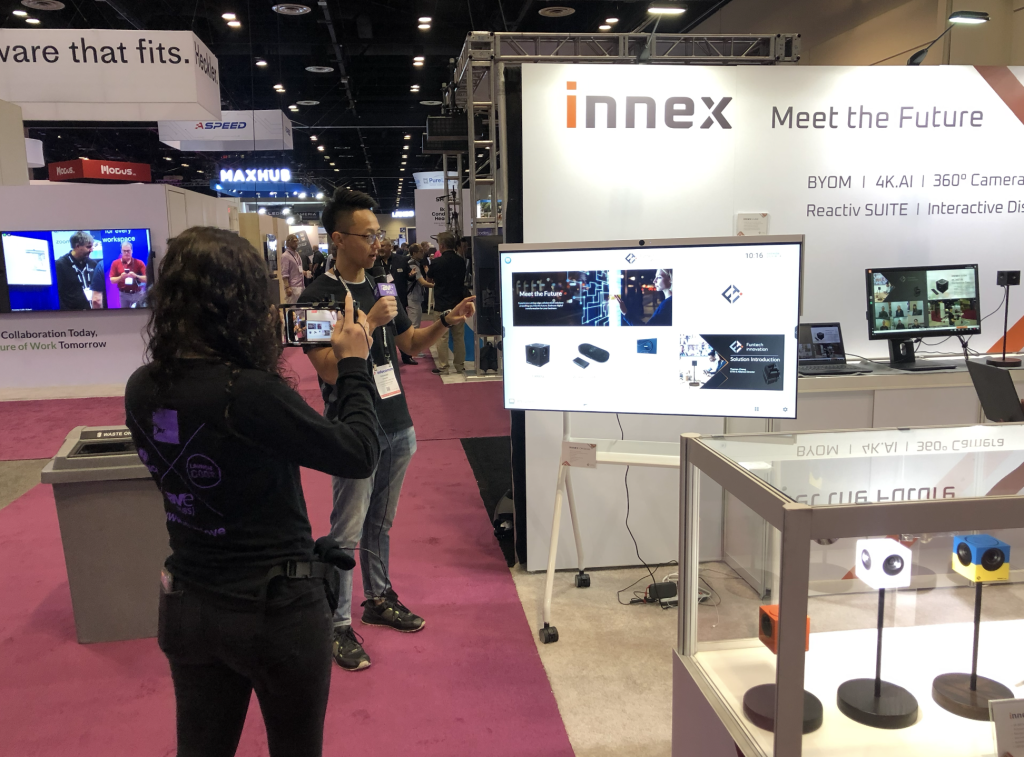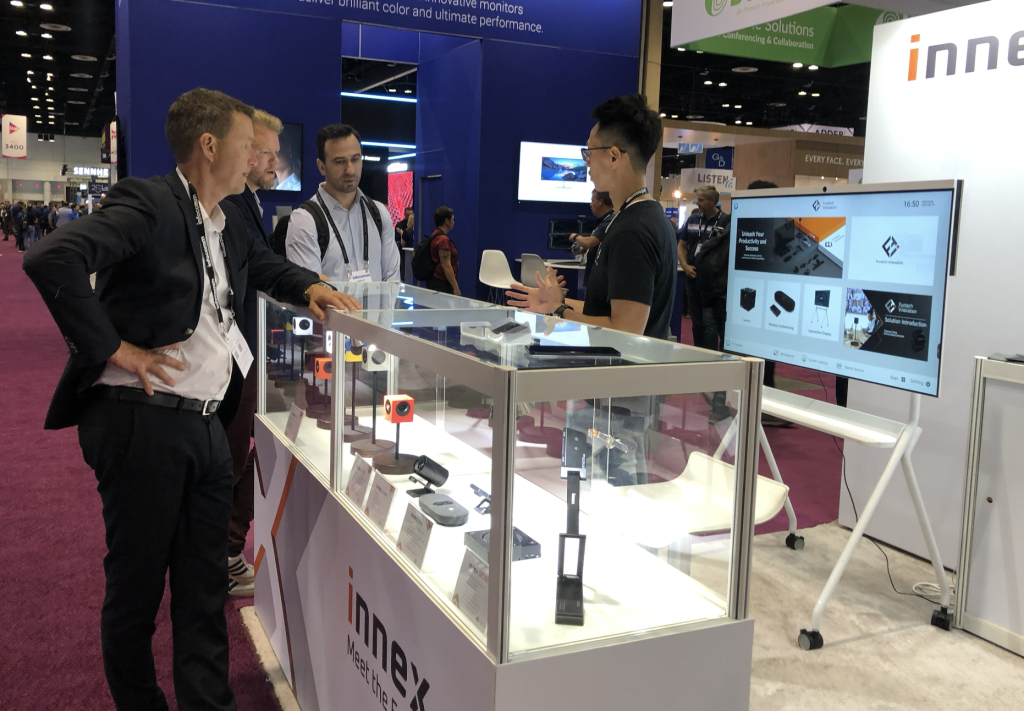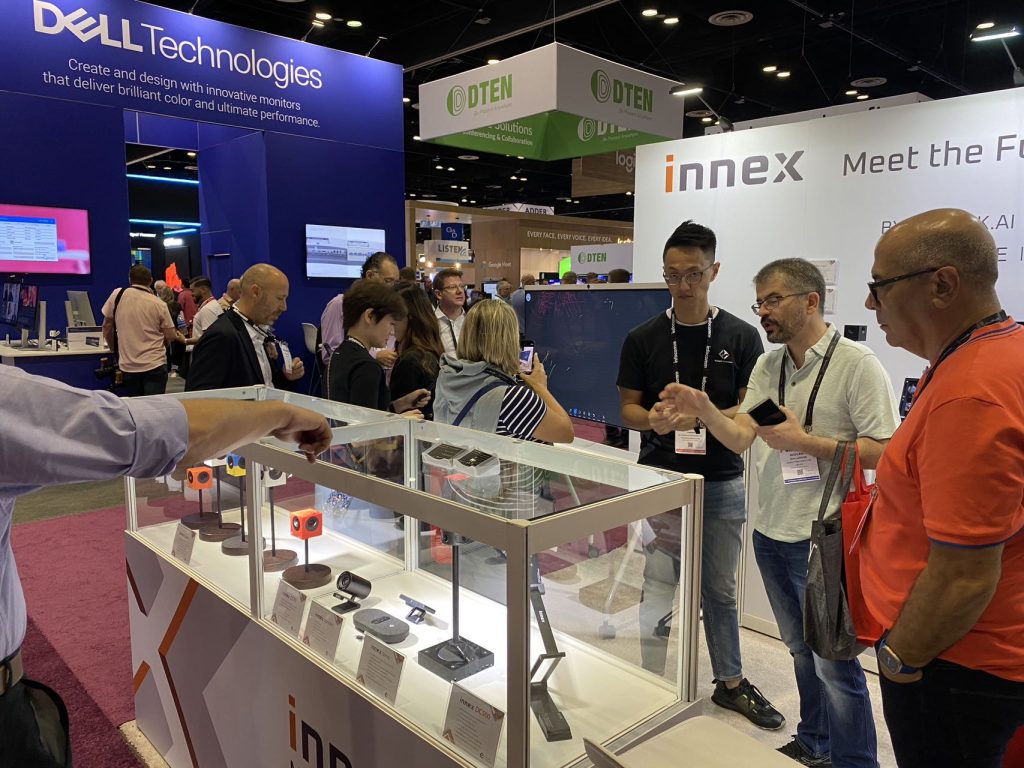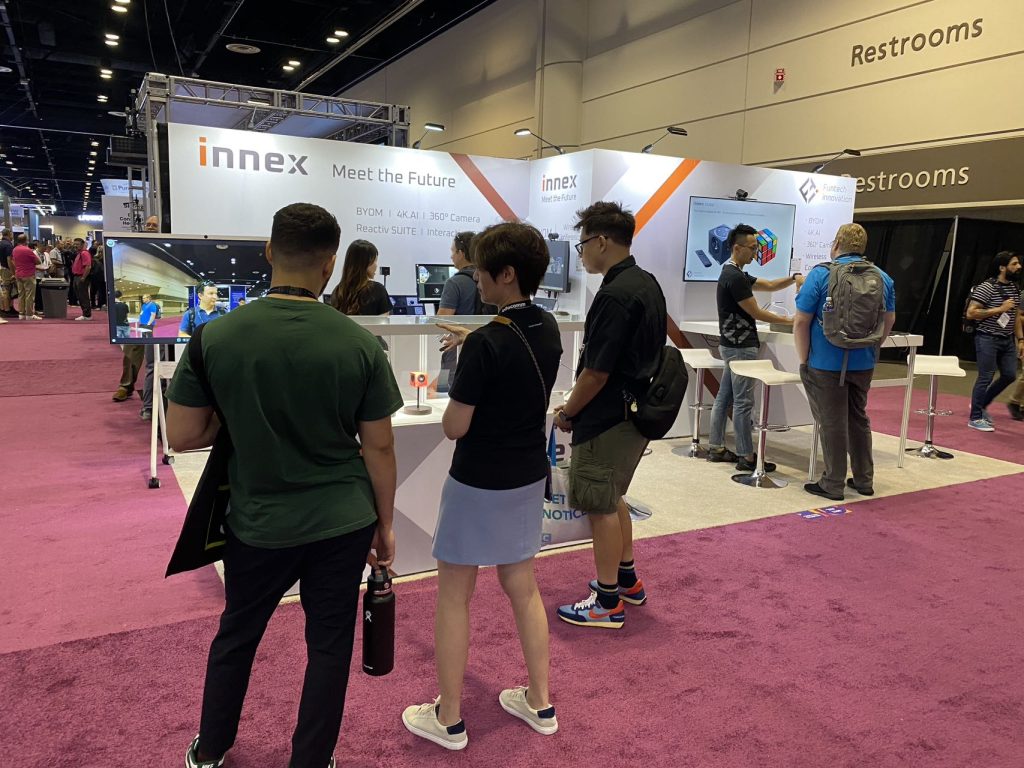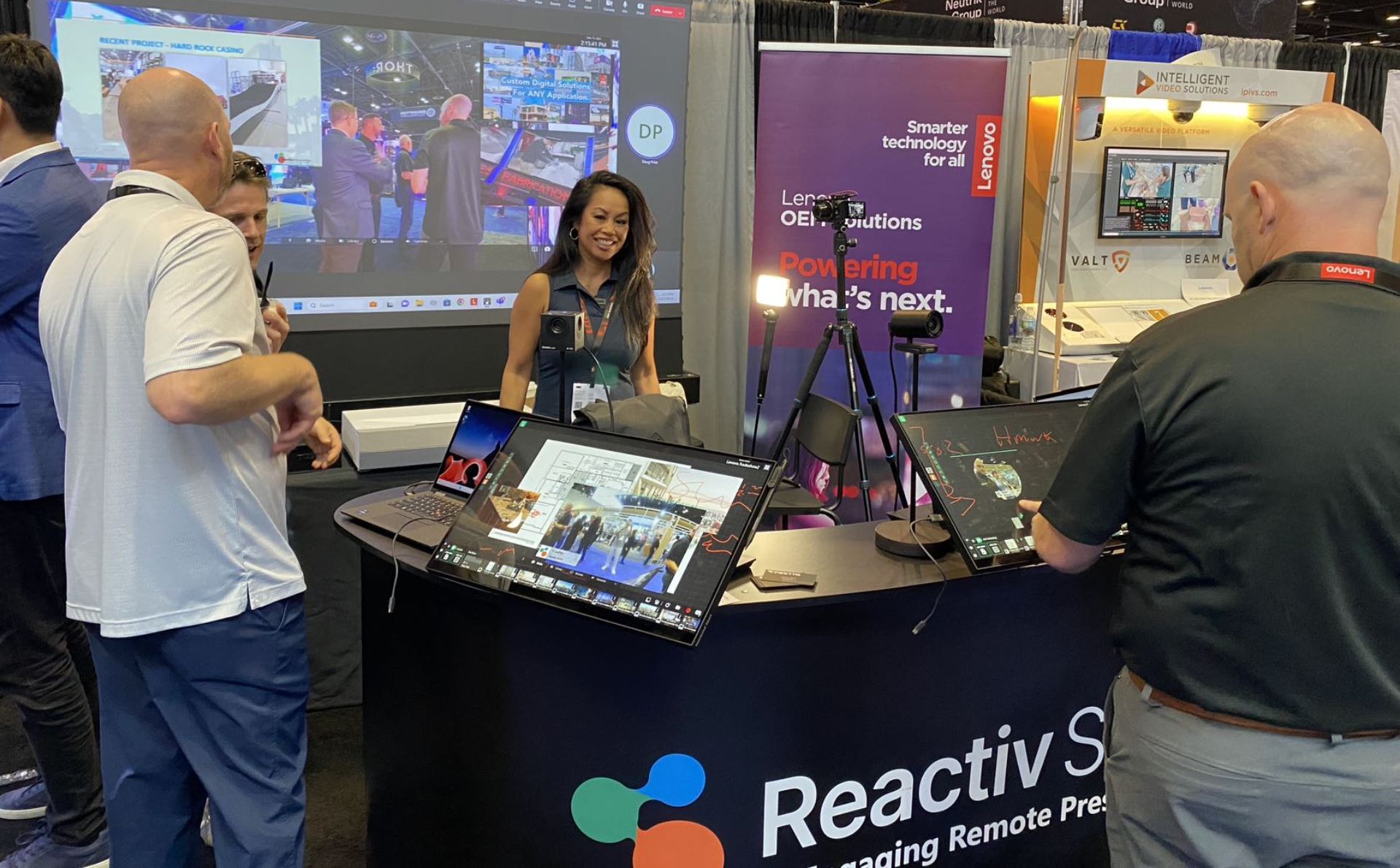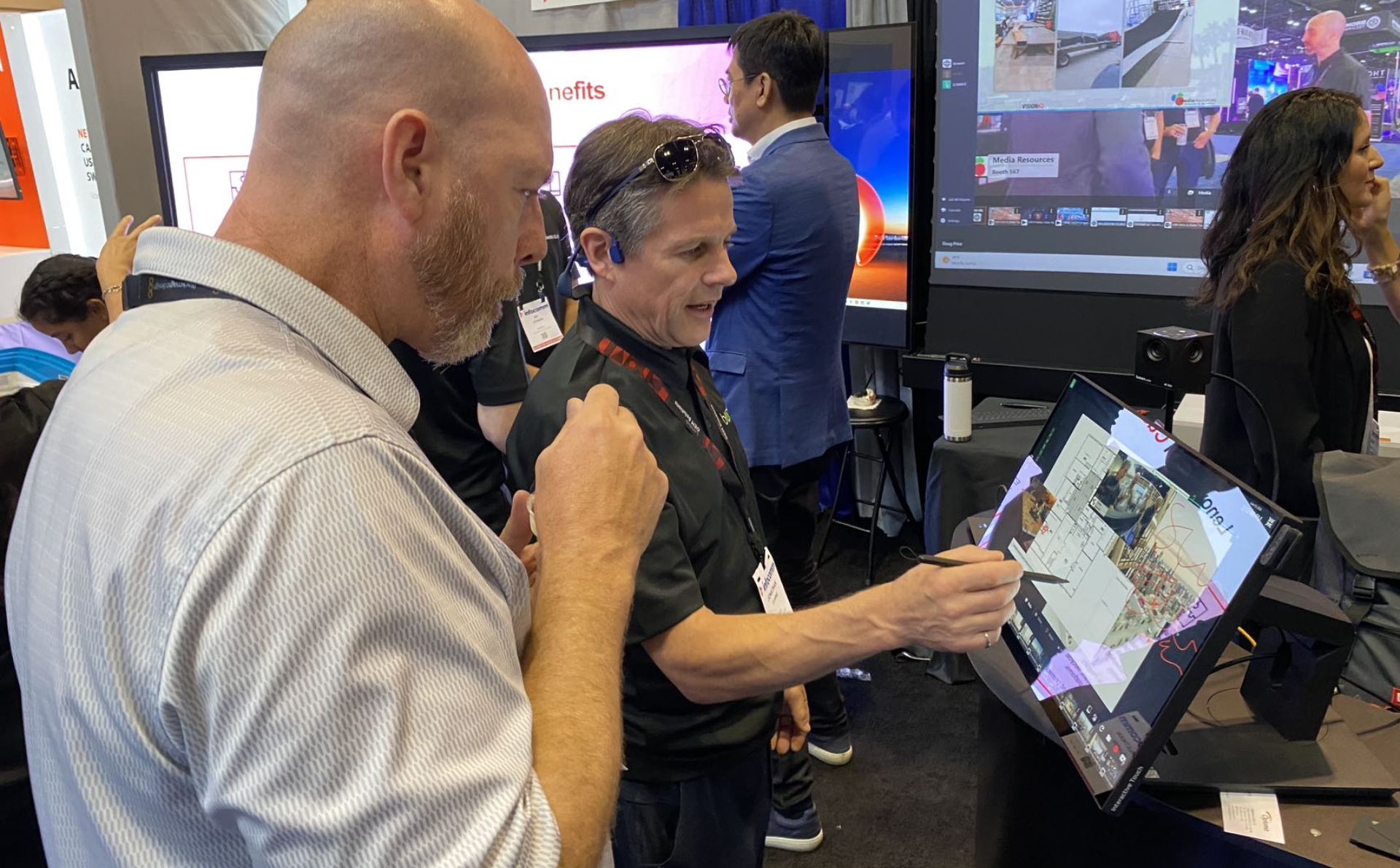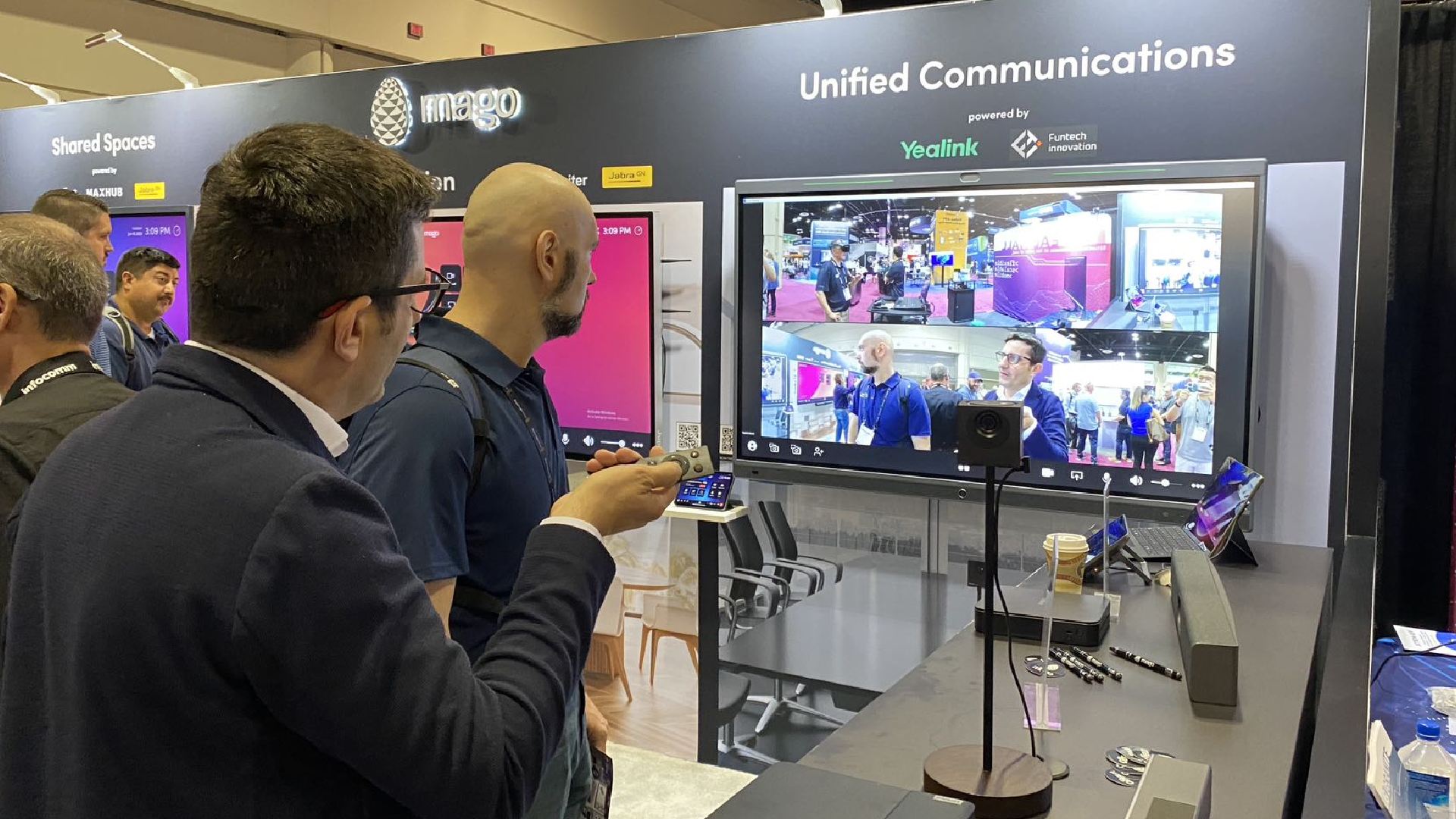 About Fun Technology Innovation Inc. (FTI)
FTI designs innovative and AI powered collaboration solutions that revolutionize remote communication and create the most true-to-life experience in a virtual environment. Powered by big data and consumer insight discovery, we infuse fun, artistic design and surprising technologies into our products to deliver the most mind-blowing experience for people.