Fun Technology Innovation (FTI) cooperates with Chengzhi Educational Foundation to improve rural education in Taiwan. By donating the distance learning equipment for nine rural schools, FTI supports students gain better access to education regardless of locations.
Founded in 2010, Chengzhi Educational Foundation dedicates to improve educational equity and eliminate the barriers between rural and urban education. They believe every student deserves to enjoy quality education, and aim for creating new possibilities in education. Chengzhi Educational Foundation hopes to make an impact while attracting more educators who share the same vision to join, and offer rural students the essential knowledge, skills, attitude, and value.
We are grateful to have Prof. Ji-Ren Lee, the Vice Chairman, and Ms. Alice Liu, the Deputy CEO of Chengzhi Educational Foundation to visit FTI office today. Prof. Lee had been Professor of Strategy and Management at National Taiwan University (NTU) for 25 years, and Independent Director in many top corporates.
"Thanks for the visit of Prof. Lee! Prof. Lee is not only well-known as the master of competitive strategy, but also my professor when I studied at NTU. Aside from focusing on corporate development related issues with his profound insight, Prof. Lee also contributes himself in rural education in Taiwan. I am very touched by the vision and passion of Chengzhi Education Foundation", said Eric Lee, Founder & CEO of FTI.
"It's always been a huge challenge to improve rural education, not to mention in the pandemic, the challenge has become even fiercer under the new normal. And I wanted to help. So right before the new semester began, I contacted Alice, who was my classmate at NTU, and asked if the schools might need the camera equipment for distance learning. Thanks for the opportunity and assistance they offer, we are able to contribute back to our community in commitment to support the education. In addition to Innex webcam series, we will also provide "Digital Table", an innovative presentation solution for distance learning to teachers to enhance remote learning.
"Education is the foundation of national competitiveness, and the key to change children's lives. Even as a startup company, we are striving to deliver prominent products and sustainable customer service, while we are also proud to be part of this community. By working with Chengzhi Educational Foundation, and organization like Junyi Academy, Teach For Taiwan, we wish ourselves contribute to society, support rural education, and create value and impact in a positive way at the same time."
The nine schools include:
Emei Bilingual Junior School in Hsinchu
Zheng-Min Elementary School in Yunlin
Zhanghu Junior and Elementary School pf Ecology in Yunlin
Tao-Yuan Elementary School in Taitung
San-Min Junior High School in Hualien
San-Min Elementary School in Hualien
Guang-Rong Elementary School in Chiayi
Pinling Experimental Junior High School in New Taipei
Siancao Experimental Elementary School in Tainan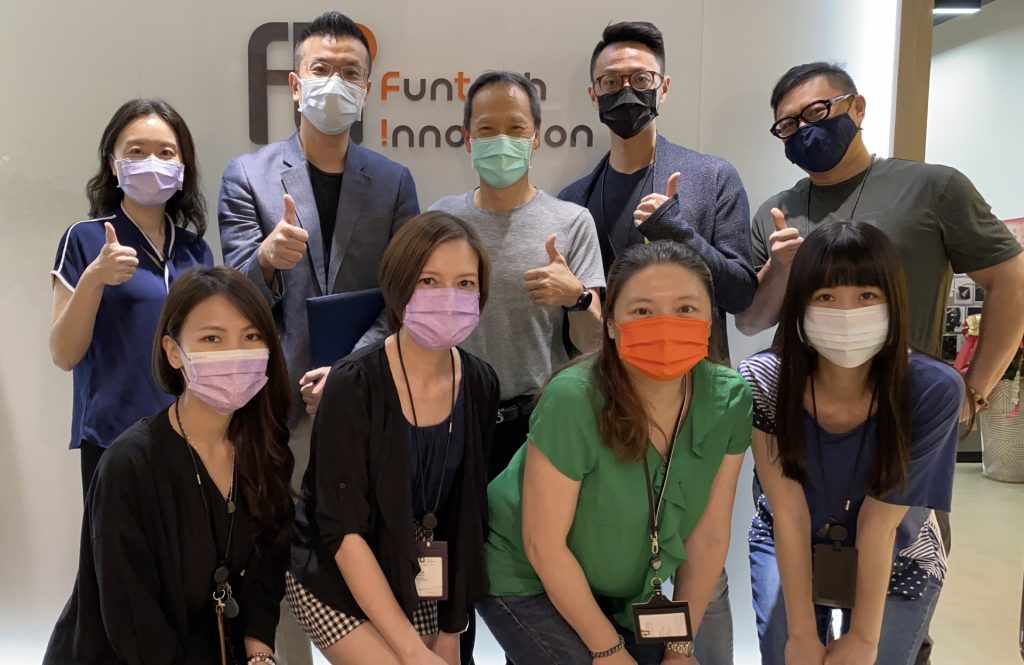 About Chengzhi Educational Foundation
https://www.chengzhiedu.org/about/
About FTI
Fun Technology Innovation Inc. (FTI) designs and develops technology to enrich people's lives. Combining high quality audio-visual, human-computer interaction, and AI, FTI's offerings enable digital connection and collaboration. With the focus in the field of working, learning, and entertainment, FTI owns 3 key brands: Innex, Ideao, and Injoy to serve the market.