4K-documentcamera voor leren op afstand

13 MP Camera

Groot opnamegebied

Ingebouwde LED-verlichting

Ingebouwde microfoon

Plug & Play

Compact ontwerp in zakformaat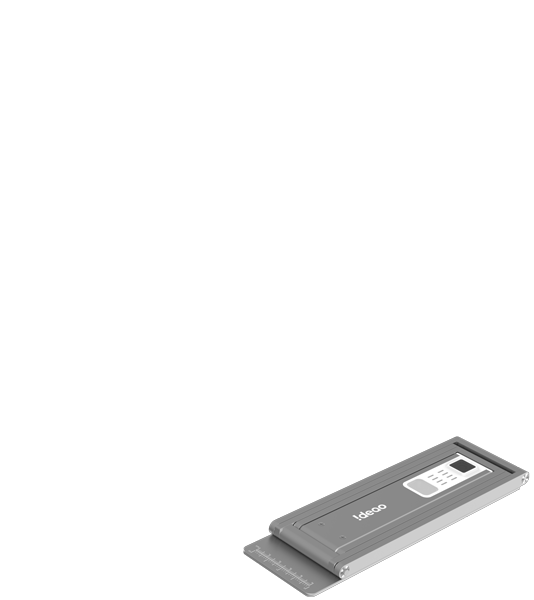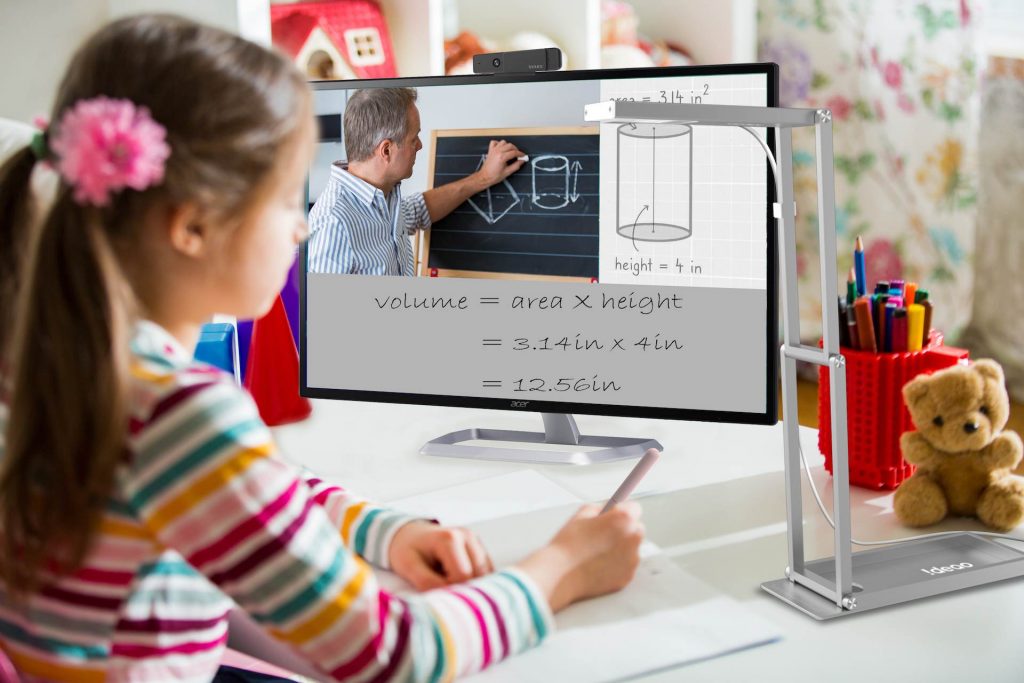 Ideaal voor uw leren op afstand
De plug-and-play USB-visualizer is de gemakkelijkste oplossing die uw leerervaring op afstand kan verbeteren. Het levert helder beeld tot een resolutie van 4K. Door het ingebouwde LED-licht aan te zetten is het object dat je demonstreert altijd glashelder! Het kan intuïtief en gemakkelijk zijn om je oefenboek of het proces van het oplossen van wiskundevragen in realtime aan de leraar op afstand en klasgenoten te laten zien.
Interactive Ideao Software
Gebruik de krachtige Ideao-software om meer te bereiken: vergelijking in gesplitste modus, beeld omdraaien, beeld-in-beeld en annotaties over de inhoud.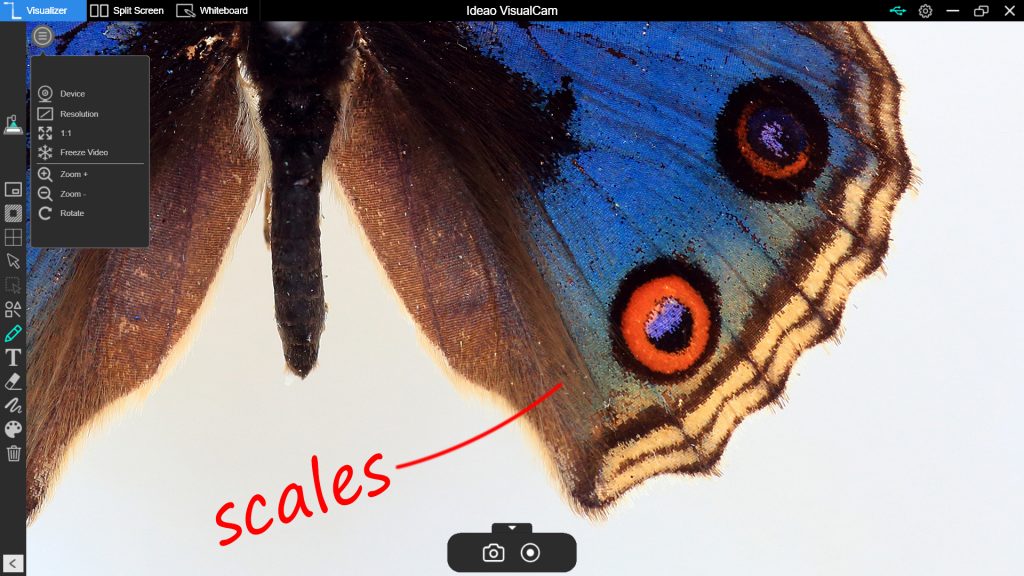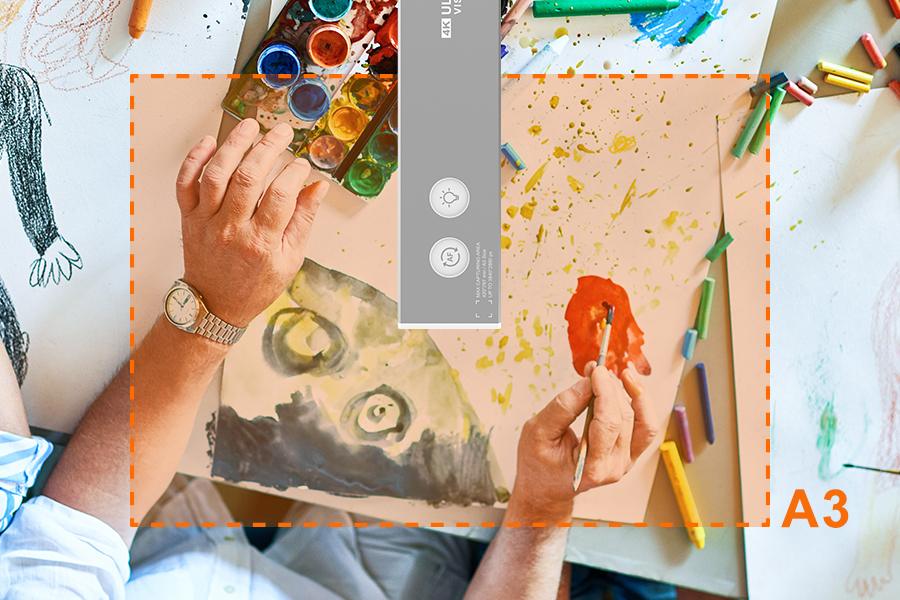 Grote ruimte, groot podium
Met verstelbare hoogte kan de DC400 groter dan A3-formaat projecteren, zodat u voldoende ruimte heeft om uw werk te laten zien of om te demonstreren aan de leerlingen op afstand.
Eén druk op de knop om automatisch scherp te stellen en te draaien
Om de afbeelding in een rechte hoek weer te geven, hoeft u uw visualizer niet te verplaatsen. Met de intuïtieve draaiknop kunt u het beeld met één aanraking in 0°/180° draaien.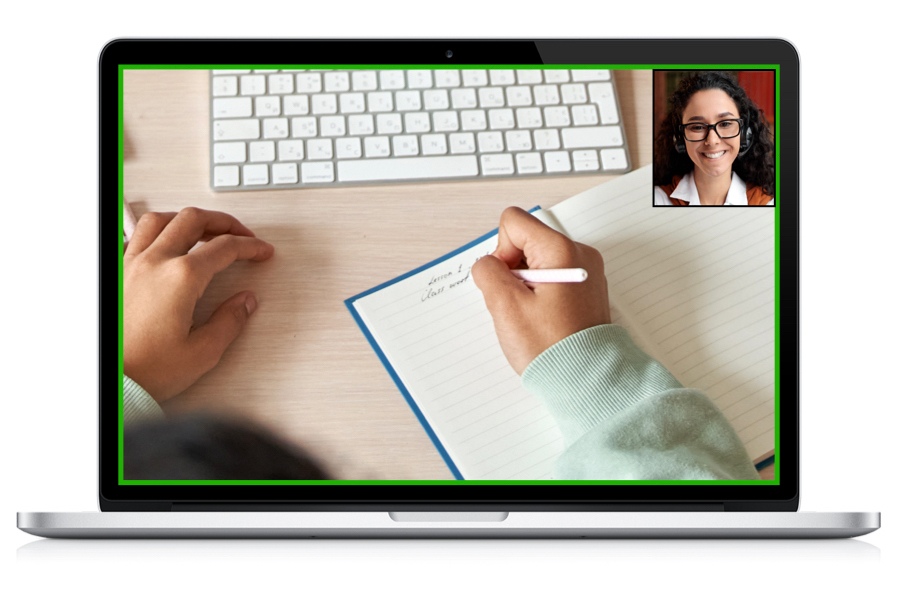 Compatibel met online communicatiesoftware
Licht en handig, maar krachtig!
Met ultraslank ontwerp, slechts 13 mm / 0,5 "dun wanneer opgevouwen! Met het compacte ontwerp is het supergemakkelijk om mee te nemen en op te bergen, in plaats van een zware steen op je bureau te hebben.
Maximaal Uitgangsresolutie & FPS:
3840×2880 (om A3-afbeelding vast te leggen)
3840×2160 @30fps
1920×1080 @60fps
Videocompressie: MJPG/YUY2
Focus: Autofocus
Vastleggen bij weinig licht: ondersteuning
Maximaal Opnamegebied: 440×330 mm / 17,3 × 13 "
LED-verlichting: Ja
Beeldrotatie: 0° / 180°
Frequentie: 50/60Hz
Ingebouwde microfoon: omnidirectioneel
Microfoonspecificaties: Gevoeligheid S 94dB SPL @1KHz Min-29 Tye-26 Max-23 dBFS
Connectiviteit: Micro-USB naar Type-A 2.0
Aangedreven door: USB 2.0 5V/500mA
Protocol: UVC; UAC; Plug-and-Play
Besturingssysteem:
Raam 10, 8, 7
MacOS 10.10 of hoger
Chrome OS
Kabel: Micro USB naar Type-A 1,5 m/4,9 ft
Productafmetingen: 195x66x13mm / 7.7×2.6×0.5″
Netto gewicht: 360g/12,7 oz